A bus has been severely damaged after crashing into a lamppost near Buckingham Palace.
The vehicle's windscreen was smashed in the collision around 150 metres from the London landmark, at the junction of Buckingham Palace Road and Victoria Street.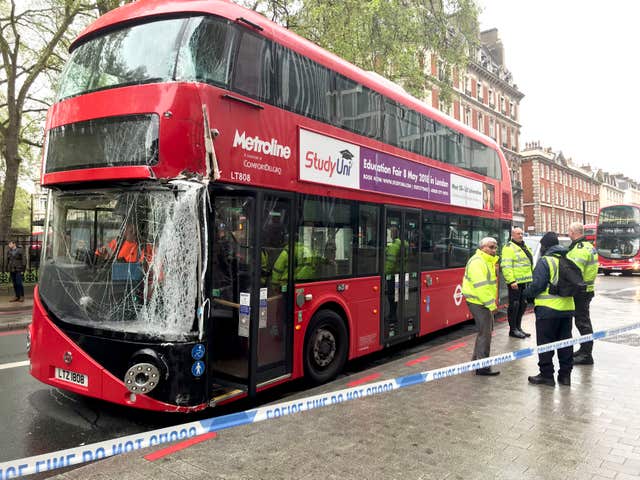 A Metropolitan Police spokeswoman said the incident was reported at 5.55am and there were "no serious injuries".