A grieving husband has described his shock at realising his wife is possibly among those whose lives were cut short due to a breast cancer screening error.
Health Secretary Jeremy Hunt said a "computer algorithm failure" dating back to 2009 had meant many women aged 68 to 71 in England were not invited to their final routine screening.
He said it is not currently known whether any delay in diagnosis resulted in avoidable death, but that it is estimated between 135 and 270 women had their lives shortened as a result.
He told the Press Association he was watching the television on Wednesday when the news of the screening error broke, leaving him "shell shocked".
"It just hit me and I thought good God," the 77-year-old from Norfolk said.
Despite his shock, Mr Gough said he admires the Health Secretary for "getting up and not trying to hide the truth".
"I am glad the truth has come out, and I just hope that people take more notice of these glitches," he said.
"It really does affect people's real lives, devastatingly, it really devastates.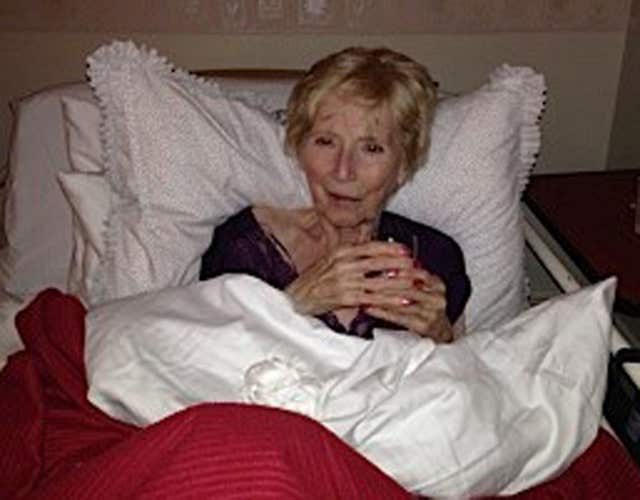 "And those people have got families, friends and lives to lead, and they have been cut short."
Mr Gough said following her diagnosis Trixie underwent an operation, chemotherapy, radiotherapy and then scans every three months during which her cancer was under control.
But he said it returned again, prompting another two years of chemotherapy and treatment during what he described as an "horrendous situation".
Mr Gough said she missed the wedding of her grandson as she was too ill to attend, and died just before her granddaughter's nuptials.
"All of that she missed because she didn't get diagnosed and she didn't know anything about it until a year too late," he said.
Mr Gough believes "maybe just maybe" his wife might have come through the first lot of cancer treatment and survived if it had been diagnosed earlier.
"It has happened, we can't reverse it," he added.
"I can't express how sad it is, I know we can't be certain it would have picked up her cancer as it may not have developed, or that she would have survived.
"But it is possible."