Parliamentary security personnel have been given the "shocking" orders to "run, hide and tell" in the event of a terror incident, a Tory MP has claimed.
Bob Stewart, a retied British Army colonel, told MPs he had learned of the instruction after speaking to a police officer on the parliamentary estate.
The "run, hide and tell" mantra was issued by the National Counter Terrorism Security Office as advice to the public on how to act in the event of an incident.
Mr Stewart told ministers he was shocked to learn the instruction also applied to security staff and raised fears that if officers ran towards danger and were injured they would not be paid compensation.
But the Beckenham MP added that he was reassured after the officer told him running would be "the last thing" they do.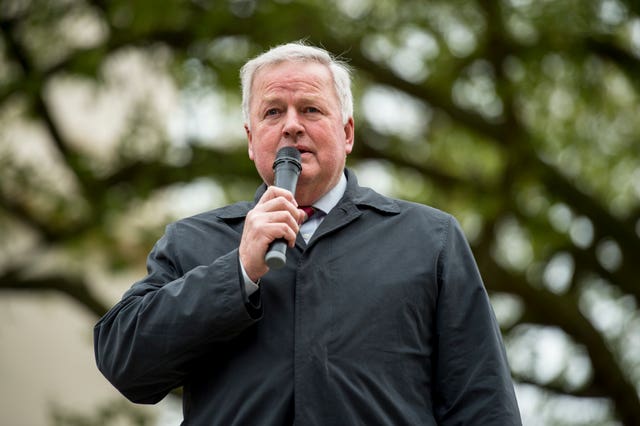 "I was slightly shocked by this and I asked a policeman, 'is this the advice you're given?'. The police officer said, 'yes, but don't worry sir, that's the last thing we would do, we would not run, hide and tell'.
"I'm concerned that if this is the way we're telling security personnel to conduct themselves, I'm extremely concerned as to what the implications might be if someone didn't run, hide and tell, someone actually ran towards the incident, put themselves in danger and was hurt.
"Does that mean that the Government might say, 'well actually, your advice, your instructions, were run, hide and tell, and you did exactly the reverse, therefore we won't give you compensation'.
"This concerns me a great deal because, quite frankly, I don't believe for a moment that people who are responsible for our security would do such a thing."
Conservative Julian Lewis, who chairs the Commons defence committee, also raised concerns about the revelation.
He said: "I am frankly surprised that common sense, from the point of view of an untrained civilian, should be extended, if it is indeed extended, to people who are professionally engaged in maintaining the security of this place and those who work in it.
"Of course, we always expect people to rise to the occasion when they are on duty, and we expect those who are not charged with being on duty to keep out of the way of those who are, but how concerned is he at the prospect that people who work in the security field are beginning to think that they might pay some sort of financial penalty if they actually do what most of us would admire, which is tackling the danger rather than hide from it?"
Mr Stewart responded: "That is the worry, we cannot have our security personnel thinking 'if I do this I might suffer financially if I'm hurt', that is wrong."
A parliamentary spokeswoman said security and police staff would not suffer any financial implications for responding to an attack.
She said: "Run Hide Tell is the national police guidance to be used by civilians in the event of a weapons attack.
"Parliament has a significant security presence at all times including our own security staff as well as armed and unarmed police officers.
"These security and police staff are trained to understand their role in the rare event of a terror attack, and would not suffer any financial implications for participating in the response to an attack. For obvious security reasons we cannot provide details of our security protocols."