A hotel damaged by a fire which claimed the lives of two guests will reopen next autumn.
Cameron House said it would undertake a "careful and sensitive restoration" of the premises on the shores of Loch Lomond.
Simon Midgley, 32, and Richard Dyson, 38, from London, died following the blaze at the hotel on December 18 last year.
More than 200 guests were evacuated from the building, including a family of two adults and a child who were rescued by ladder and taken to hospital in Glasgow but later discharged.
About 70 firefighters fought the blaze at the main building of the five-star hotel which has been closed since the fire.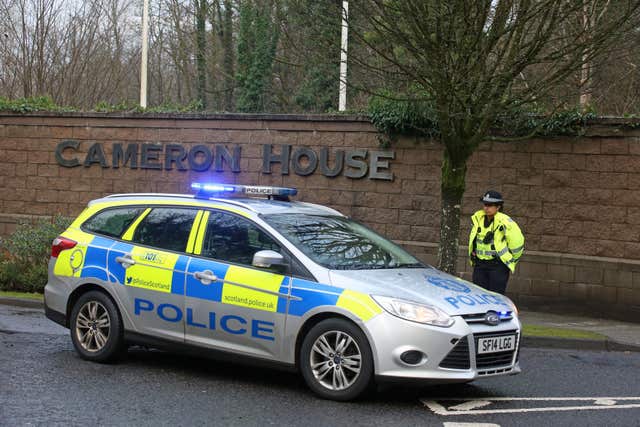 It said: "Cameron House on Loch Lomond will embark on a careful and sensitive restoration project which will see Cameron House hotel, the Leisure Club, the Great Scots Bar and Cameron Grill remain closed until autumn 2019.
"The Spa at Cameron House, the Carrick golf course, the marina, Cameron Lodges, the Boat House and Claret Jug restaurants remain open as usual. Please subscribe to our newsletter or follow us online for our latest news and updates.
"Thank you for your patience and continued support."
Forensic experts were allowed access to the scene of the blaze at the start of April as police continue to investigate the fire.