More than nine out of 10 people want to see farmers paid to protect nature, new research suggests.
The public are aware of the struggling fortunes of the natural world, with 85% of adults believing there is less British wildlife, such as hedgehogs, butterflies and toads, around than when they were children, the poll found.
There was little difference in the perception that nature is in decline between city-dwellers and those in more rural areas, according to the survey of 2,089 people for conservation charity WWF by Populus.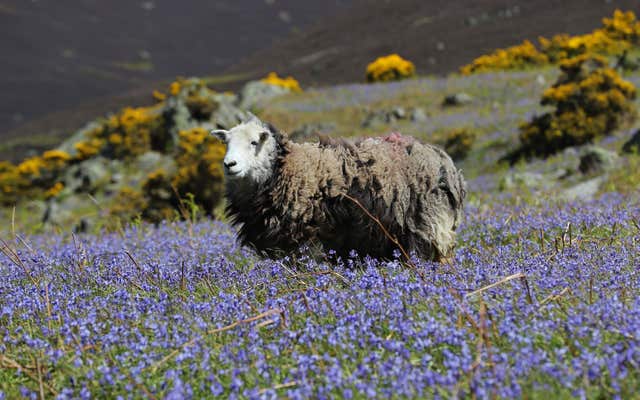 And there was huge support for the Government financially supporting farmers to protect UK wildlife, with 91% of those questioned backing the move, which has been proposed by ministers for a new farming policy after Brexit.
When the UK quits the European Union, it will need to replace the bloc's system of farm subsidies, most of which are paid for the amount of land owned rather than environmental benefits.
"They are noticing fewer butterflies, bees and birds than when they were children and want the Government to take action to reverse these trends.
"Agriculture makes up 75% of the land use across the UK and presents the biggest opportunity we have for turning things around.
"Supporting farmers to take steps to protect nature and wildlife could have an enormously positive impact and our survey shows an overwhelming number of people want the Government to pay farmers to do this."
WWF warns there have been rapid and ongoing declines of moths, butterflies and beetles, hedgehog numbers have dropped by half since 2000, and some birds such as turtle doves have seen populations plummet since 1970.
The conservation charity said intensive farming, encouraged by current policies, had contributed to the huge declines of British wildlife as well as causing soil erosion and water pollution.
The Government is consulting on policies to replace the £3 billion-a-year CAP payments, and has proposed that farmers could be paid for taking steps such as planting hedges and farming organically which do not provide them a direct income but could help protect wildlife and landscapes.
Measures to help wildlife could include reseeding meadows with wildflowers, planting more hedges, farming organically, taking steps to restore soils, mowing meadows later in the year after birds have nested, and only using pesticides as a last resort.
WWF is calling for the new agricultural policy – which will only cover England although the aim is for it to work across the whole of the UK – to include a commitment to pay farmers public money to secure benefits for nature.