The Bank of England is expected to hold fire on hiking interest rates next week, putting off its long-anticipated increase after economic growth almost ground to a halt.
Economists have pushed back their expectations for another rate increase to at least August – and possibly not until 2019 – after recent official figures showed the economy grew at its slowest pace in five years in the first quarter.
Gross domestic product (GDP) slowed sharply to 0.1%, down from 0.4% in the previous three months as the impact of the Beast from the East compounded woes in consumer-facing and construction sectors.
And there are fears that the first-quarter slowdown may not just be a weather-related blip, with official data revealing more widespread weakness and survey data for April showing little sign of a bounce-back.
A lower-than-expected purchasing managers index (PMI) reading for the services sector in April followed the lowest manufacturing reading for 17 months and reports of subdued demand in construction.
With the Bank likely to cut its growth forecasts in Thursday's accompanying inflation report, most experts believe policymakers would not be able to justify increasing rates until August at the earliest.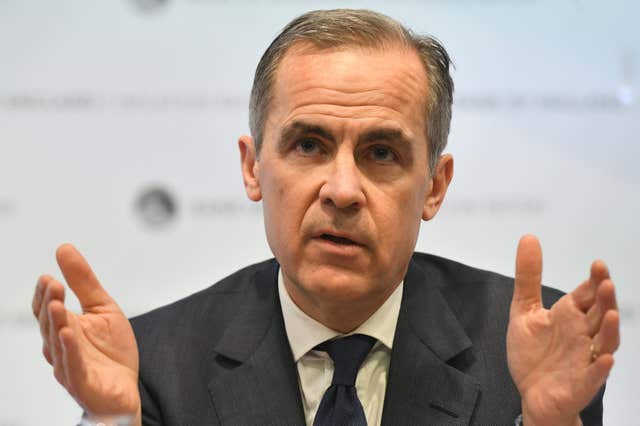 He added: "The April survey also brought signs that jobs growth has slowed and inflationary pressures have eased, suggesting that policymakers will back away from any imminent hiking of interest rates."
He also raised concerns that any further sign of weakness may suggest the quarter-point rate rise to 0.5% in November "may have been ill-timed".
Bank Governor Mark Carney had already weakened expectations for a May rate rise when he signalled last month that "mixed" economic data could delay the increase.
Financial markets had priced in a 90% chance of a rise in May at one stage following the bank's last set of economic forecasts, but this dropped to below 20% after the GDP data shock.
Pressure on the Bank's Monetary Policy Committee (MPC) to raise rates has also eased after inflation fell back by more than expected, to a one-year low of 2.5% in March, as the impact of the Brexit-hit pound continues to fall away.
But wages – which the Bank is also closely-watching – are beginning to outstrip inflation, with average weekly earnings up 2.8% in the year to February in a sign that other inflationary pressures may be building.
Allan Monks, an economist at JP Morgan, said: "We think the MPC will need to see a strengthening in the remaining second-quarter data to feel comfortable about hiking by August.
"That looks less likely after the services PMI release, but is still in play given the latest improvement in the labour market and scope for some further pickup in the business surveys from here."