Google is working on artificial intelligence (AI) technology that is able to make phone calls on behalf of users to confirm reservations and appointments.
The technology giant demonstrated the AI phoning a hair salon and a restaurant and interacting with real people to make bookings during its annual I/O developer conference in California.
Called Google Duplex, it works as an extension of the firm's Google Assistant – the virtual helper that responds to voice commands – by making the calls in the background when users ask to make a reservation or appointment.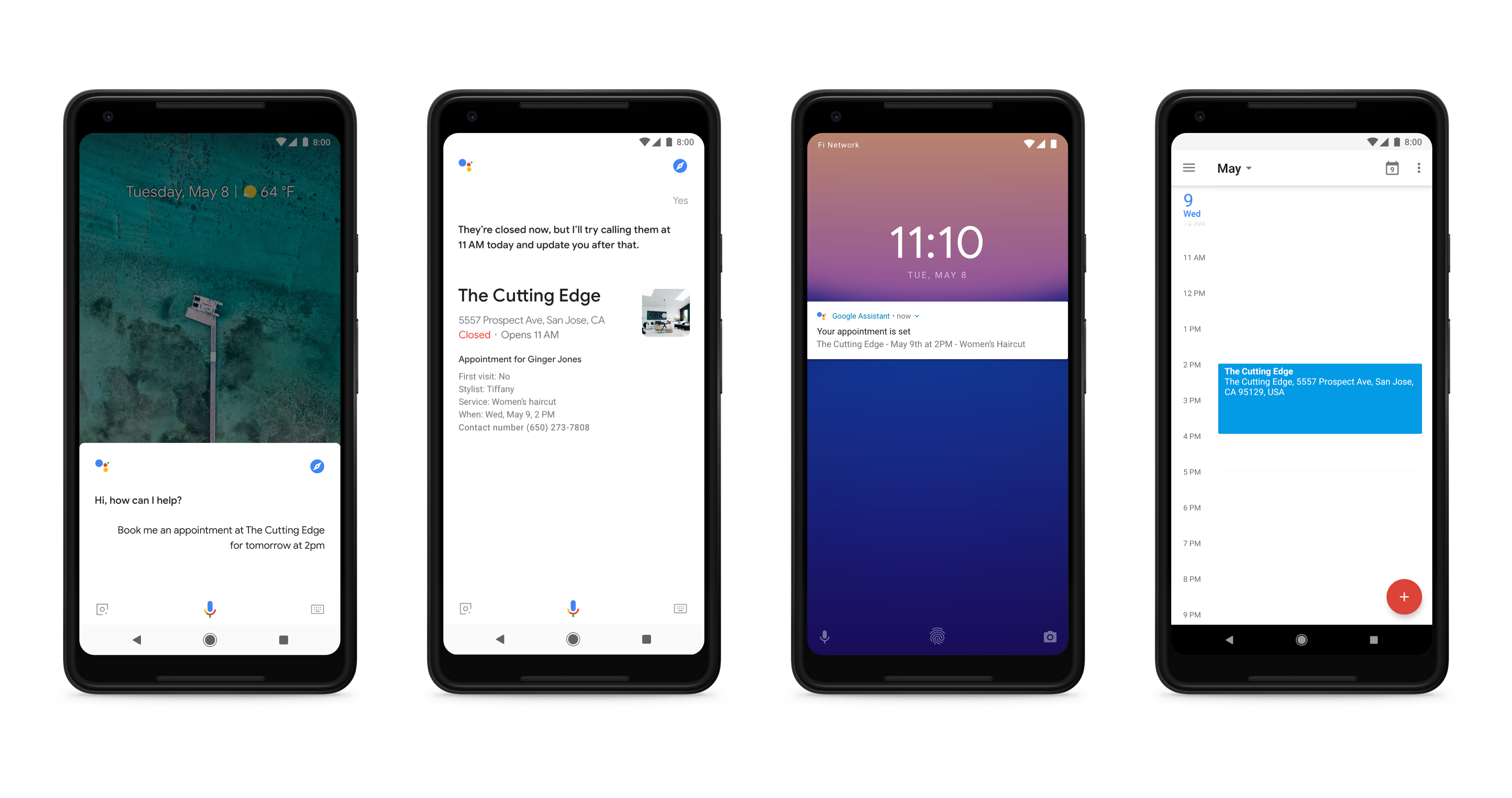 Unveiling the technology at the company's annual I/O developer conference, Google chief executive Sundar Pichai said the firm was working hard to get the technology right, adding the company help to improve it further before releasing it.
Artificial intelligence was a key theme at the event, where Google also laid out plans to use AI to help users spend less time on their phone and other devices.
Mr Pichai unveiled features that use machine learning to understand user habits and help them switch off from their phone when necessary.
Among the new features were notifications to YouTube urging users to take a break after watching a series of videos, as well as a new Dashboard app which shows users how they're spending time on their phone as a way to improve time management.
The firm also announced a new digital wellbeing site that would give advice on how to cut down on tech use.
Mr Pichai said Google hoped that rather than the "fear of missing out" (FOMO), the company wanted to help people discover the "joy of missing out" (JOMO).
The event was also used to provide a first look at the next version of the Android mobile operating system.
Currently known as Android P, the new software will also use AI heavily to help streamline battery use to only the most frequently used apps.
A new feature called App Actions will also suggest apps based on previous habits, as well as specific actions within those apps on the same basis.
Android users will soon also be able to automatically turn on Do Not Disturb mode on their device by turning it face-down, a feature Google says its engineers have dubbed Shush.
The technology giant confirmed a beta version of the new Android P would be available on some Android devices from Tuesday, but has not yet confirmed a full release date for the software.
Also during the keynote, a new Smart Compose feature for Gmail was introduced, which will provide predictive phrase and typing options as an email is written.
The Google Assistant will also receive a range of new voice updates later this year, including the voice of singer John Legend, while the Google Lens camera tool can now be used as part of navigation in Google Maps.
An update to Google News was also confirmed, with a re-designed feed and wider range of sources being included within the app.