A group of white supremacists have been convicted of plastering racist stickers across a city centre university campus.
After stickering prominent signage on the site, the men posed for a souvenir-style photo doing Nazi-type salutes and holding the black flag of a far-right organisation.
Prosecutors said several batches of "threatening, abusive or at very least insulting" stickers deposited at Aston University, Birmingham, were "recruitment tools" for right-wing group National Action.
Afterwards, one of the stickering group bragged about how their activities stirred up offence among "butt-hurt students, sub-humans, and traitors".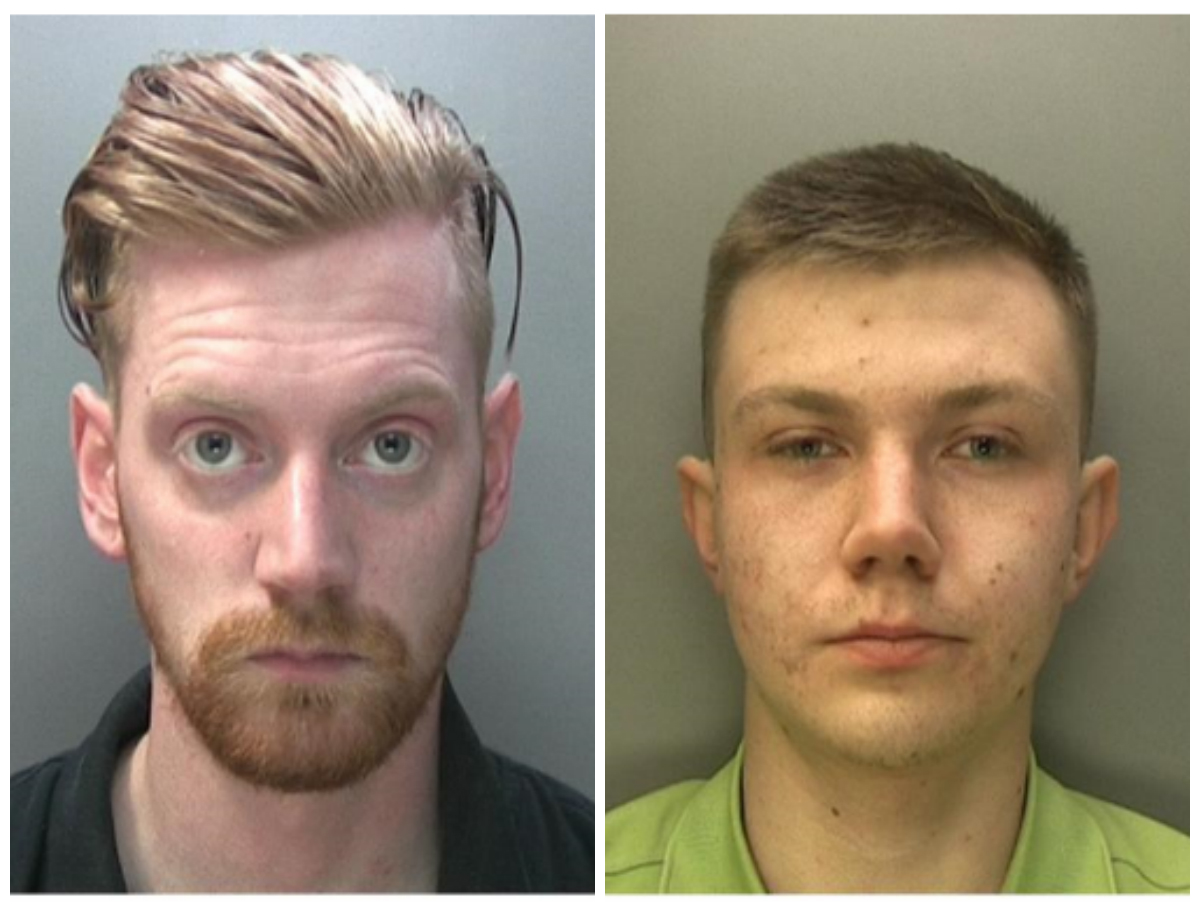 One of the stickers, put on an entrance sign, showed a white figure giving a Nazi-type salute, and carried the words "White Zone – National Action".
Another read: "Britain is ours – the rest must go."
A message then later appeared on the Twitter account of the group's regional arm, the day after the stickering, stating: "The fashy goys (sic) of National Action have hit Aston University campus".
Chad Williams-Allen, of Tantany Lane, West Bromwich, and Garry Jack, of Heathland Avenue, Birmingham, were convicted alongside two other men who cannot be named for legal reasons.
All are said to have been members of the neo-Nazi National Action group at the time.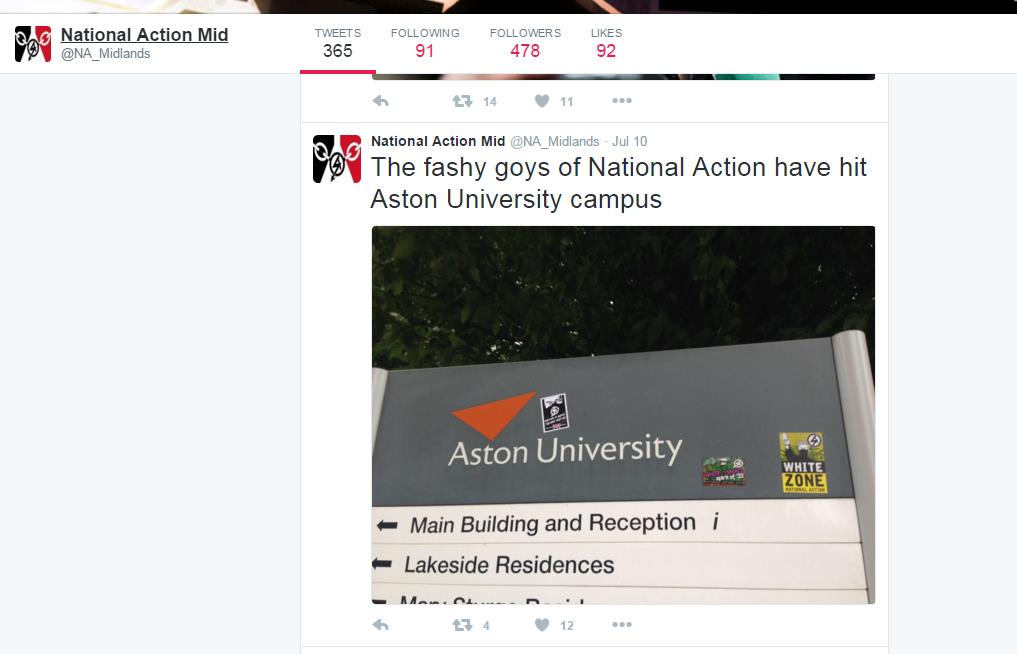 The jury was shown social media messages from March 2 2016 in which Williams-Allen sent an image of a National Action sticker, and said: "Been taking the long route home through paki land and slapping these everywhere."
The 26-year-old railed against multi-culturalism, Jews and used racial slurs in messages and entries discovered in a notebook at his address.
One text he sent read: "Back in brum – disgusting n****** and pakis everywhere."
He also kept a swastika on display in his bedroom, posing for a selfie at home in which he donned a balaclava.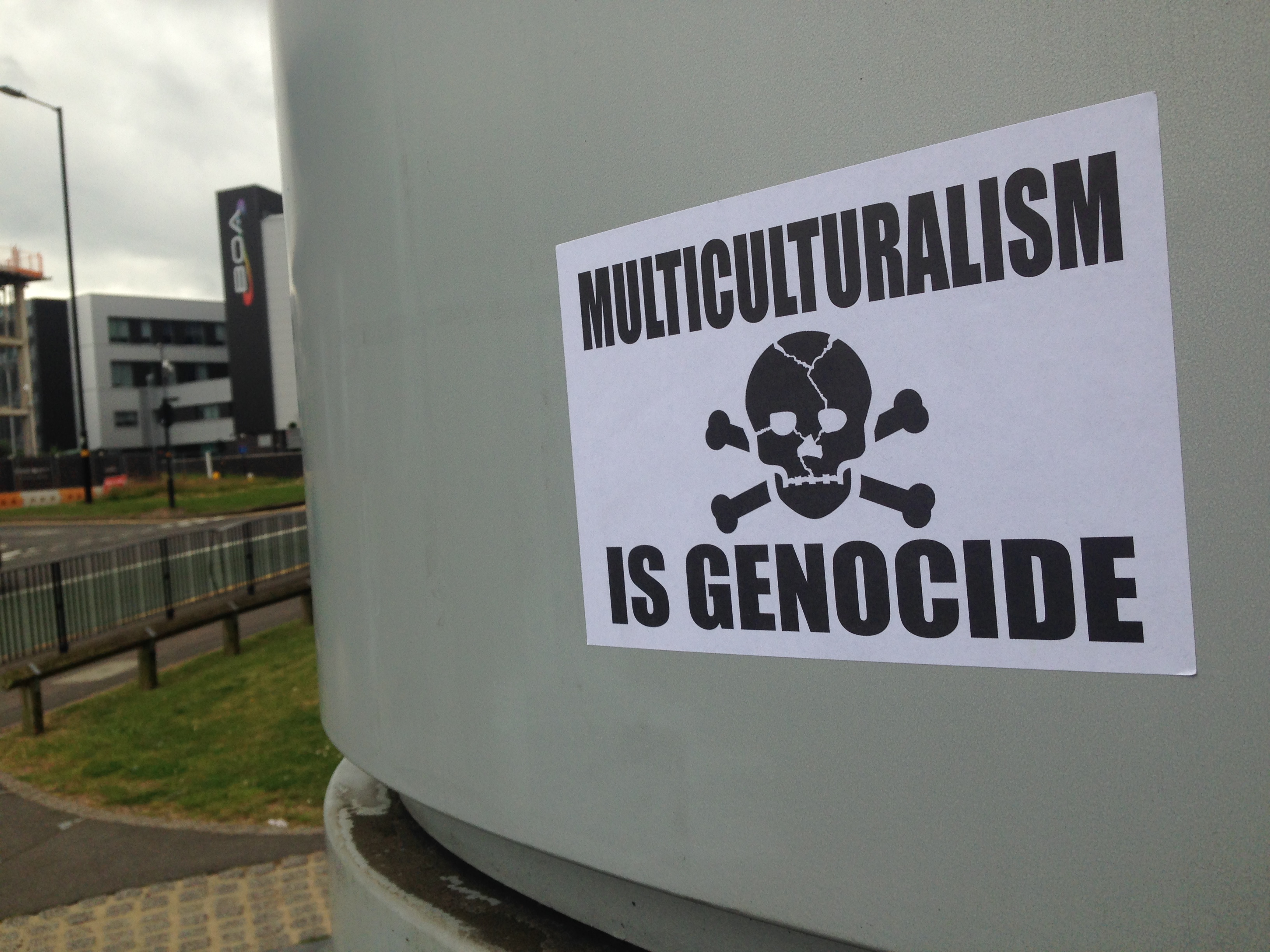 University security staff were later alerted to several stickers placed on official university signage and removed them.
The men accepted going stickering but denied the stickers incited racial hatred or were likely to do so, claiming they were exercising their right to freedom of speech and expression.
One of the other men, 23, was described in court as a "key influencer and organiser" of National Action.
A fourth man, 26, had images – later deleted – on electronic devices seized by police which stated "Hitler was right" and "bring back apartheid".
Another male, Dean Lloyd, 27, of Tantany Lane, West Bromwich, was cleared of the same charge.
The men, convicted after four hours by the jury, will be sentenced on June 1.
After the verdicts, Detective Chief Superintendent Matt Ward, who heads the West Midlands Counter Terrorism Unit, said: "We are committed to tackling all forms of extremism which has the potential to threaten public safety and security."