A man in his 50s has died following a suspected assault.
Police and ambulance staff were called to Sparsholt Road in Barking, east London, at around 6am on Wednesday.
The man was declared dead at the scene and his body was removed at around 4.45pm following forensic work.
Mohammed Ali, who lives on the road, said he saw a man he presumed drunk "flat on his back" being attended by two paramedics at around 6.05am.
The school caretaker, 29, who was walking to Eastbury Primary School, said: "I thought he was drunk. He was flat on his back with his hands up by his head.
"I couldn't see what he was wearing but he had greyish hair.
"There's a bridge near here where there are a lot of drinkers, so I assumed that's what it must be.
"There was another man walking up and down while the paramedics were with the guy, he was talking in an Eastern European accent.
"I assumed he must've been the guy who phoned it in."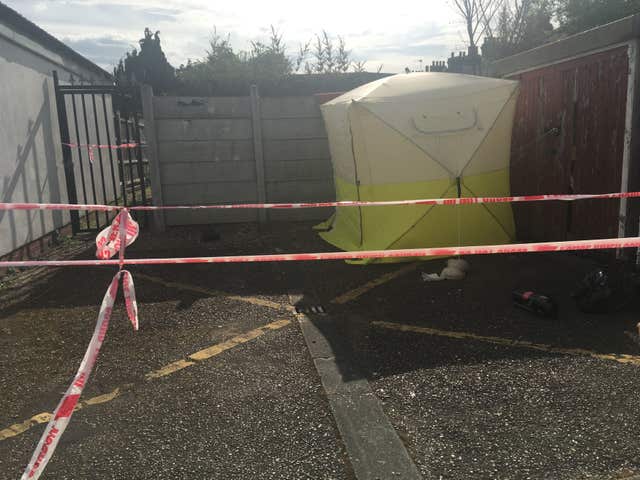 A sniffer dog was led up and down surrounding roads by a handler, going from house to house.
A man who did not give his name said he left his house at around 7am and saw "two ambulance guys over a guy on the ground".
Scotland Yard is treating the death as unexplained, but an officer at the scene told reporters it appeared to be an assault.
A woman who lives on the street who declined to be named said there were no CCTV cameras on it.
However, police appeared to take at least one private CCTV camera from a house.
A post-mortem examination is due to take place.