A court bid to halt the prosecution of a former soldier over a Troubles shooting has been rejected, amid a political controversy over whether other veterans should be handed an amnesty.
Dismissing a defence application to stay the prosecution of pensioner Dennis Hutchings, a judge in Belfast said he was satisfied the defendant, from Cawsand Torpoint in Cornwall, could receive a fair trial.
Hutchings, a former member of the Life Guards regiment who is now 77 and in ill health, is charged in relation to the fatal shooting of a man with learning difficulties in Co Armagh in 1974.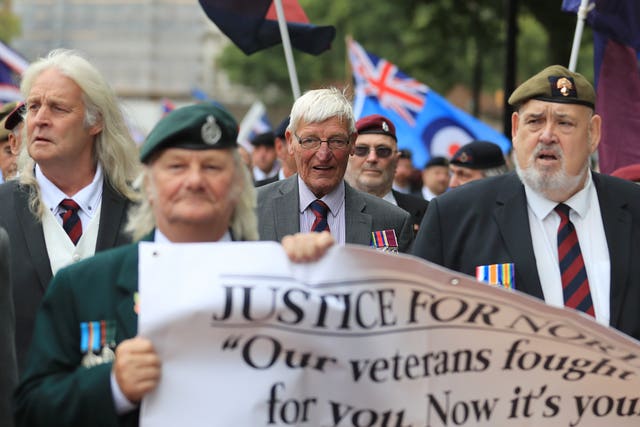 That claim appears to run contrary to figures published by the police and prosecutors in Northern Ireland last year.
Police Service of Northern Ireland (PSNI) statistics indicate more of its legacy resources are deployed investigating paramilitaries, while a breakdown of cases taken by the Public Prosecution Service (PPS) in recent years shows more have been pursued against republican and loyalists than security force personnel.
On Wednesday, Mrs May told the Commons the current system in Northern Ireland was "patently unfair".
Her remarks came as some of her backbenchers criticised the Government's apparent failure to include a statute of limitations on security force prosecutions in proposals to deal with Troubles cases in the future.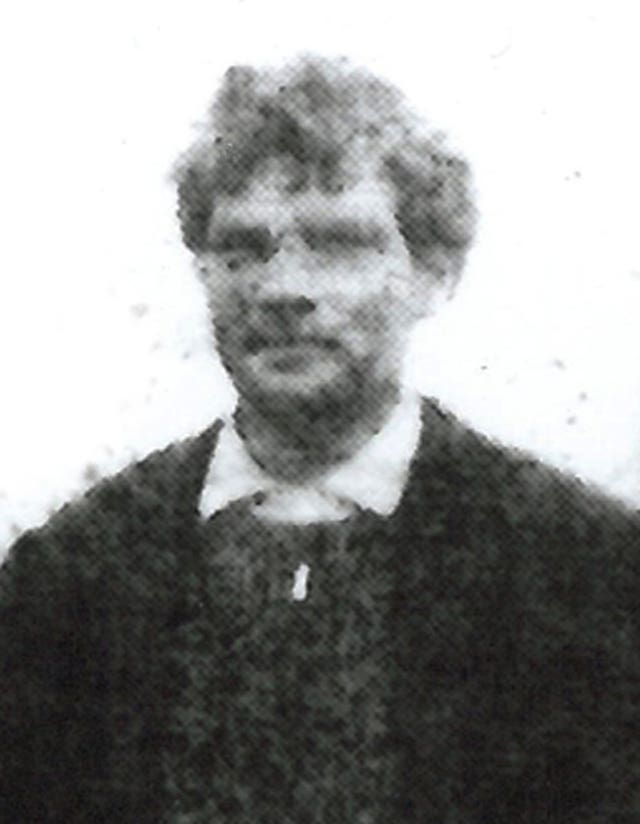 Copies of the consultation were passed to the Stormont parties in recent days and it is understood it does not include any statute of limitations proposal.
This was widely anticipated in Northern Ireland.
The consultation was originally envisaged to only include a series of stalled legacy mechanisms agreed by the Stormont parties and UK and Irish governments in the 2014 Stormont House Agreement.
The implementation of those mechanisms, which include a new independent investigation unit and a truth recovery body, has been delayed amid ongoing political discord in Northern Ireland.
Late last year the Government indicated that a statute of limitations protecting security force members from historic prosecutions may be added to the consultation.
The prospect of such a move was met by a wave of opposition in Northern Ireland.
Both Sinn Fein and the Democratic Unionists voiced concern, as did the Irish government and representatives of the victims sector.
The DUP and some military veterans in Northern Ireland made the point that any such statute would, by law, have to be extended to also cover former paramilitaries – something they branded unacceptable.
While the decision to remove the contentious proposal from the consultation was therefore widely anticipated in Northern Ireland, the move has nonetheless generated opposition both within the Cabinet and on the Conservative backbenches.
Defence Secretary Gavin Williamson is understood to be among ministers unhappy at the prospect of more servicemen being prosecuted.
Hutchings was excused from attending Belfast Crown Court on Thursday as his lawyers' bid to avert a trial was thrown out.
John Pat Cunningham was killed in disputed circumstances in County Armagh in June 1974.
The 27-year-old was shot in the back as he ran away from an Army patrol. His family contend he ran across a field because he feared men in uniform.
Hutchings is charged with his attempted murder and attempted grievous bodily harm with intent. He denies the charges.
His lawyers had argued the case should be halted on three grounds: unavailability of evidence; a delay in mounting the prosecution; and an alleged breach of promise related to an original decision by prosecutors in 1974 not to pursue charges.
Mr Justice Colton rejected the application, insisting that the defence would have the opportunity to challenge any issues it had with the quality of the prosecution case during trial.
While he voiced some concerns about mounting a prosecution more than four decades after the event, the judge added: "In the absence of any statute of limitations I am satisfied that a fair trial is possible."
A date for trial has not yet been set.
Mr Cunningham's family welcomed the judge's decision, while veterans supporters attending court voiced concern.
"Complaints about 'unfair justice system' are utterly wrong and come very close to political interference," he said.
"I hope the Police Service of Northern Ireland and the Public Prosecutions Service Northern Ireland tell the Prime Minister to get off their turf."
Asked about Mrs May's controversial claims, the Prime Minister's official spokesman told a regular Westminster media briefing on Thursday: "The Prime Minister was clear that she believes the current arrangements are unfair and that the current situation is disproportionate, if you look at the fact that 90% of the killings which took place during the Troubles involved terrorists.
"I think the point she was making is that the current system is not fair and it's not proportionate."
Over recent years, the concept of an amnesty has gained traction among a number of Westminster backbenchers, who claim recent prosecutions of former British soldiers are tantamount to a "witch-hunt".
Prosecutors and police in Northern Ireland insist such allegations simply do not stand up to scrutiny, with a breakdown of figures showing no disproportionate focus on ex-security force members.
Assistant Chief Constable Mark Hamilton, head of the PSNI's Legacy and Justice Department, said: "The figures for the PSNI's Legacy Investigation Branch are already in the public domain and have not changed substantially.
"Dealing with the past in Northern Ireland is extremely complex.
"The ongoing public debate is yet further evidence of the need for a more holistic approach to dealing with the past, such as that put forward in the Stormont House Agreement."