Ireland's health minister has said he would like future cervical smear tests to be analysed in Irish labs, but only if they have the capacity.
Simon Harris expressed a preference for home-based examination of samples amid the ongoing controversy over inaccurate test results.
A number of the 209 cancer patients who were wrongly given the all clear had their smear samples analysed by US companies.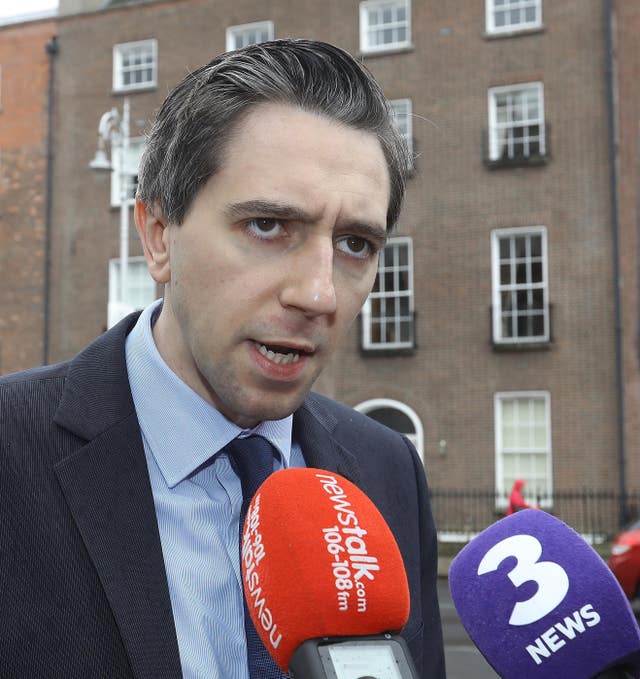 The healthcare controversy was triggered by the case of Vicky Phelan, a terminally ill mother whose legal battle cast light on the issue.
Last month Ms Phelan, a 43-year-old mother-of-two from Co Limerick, settled a High Court action for 2.5 million euro (£2.2 million) after being incorrectly told in 2011 that her smear test had given a negative result for cancer.
In 2014 she was diagnosed with cancer but only told of the false negative last September.
On Saturday Mr Harris said the US lab at the centre of Ms Phelan's case was no longer being used by Ireland's national CervicalCheck screening programme.
"I instinctively would like to use labs in our own country but have to make sure we have the capacity," he said.
"We don't want to have a situation where we decide to use labs in our own country and then have very long waiting times for smear tests because we know that would have an adverse impact on women's health."
UK health expert Dr Gabriel Scally has been commissioned by the Irish Government to lead an inquiry into the misinterpretation of the cancer tests.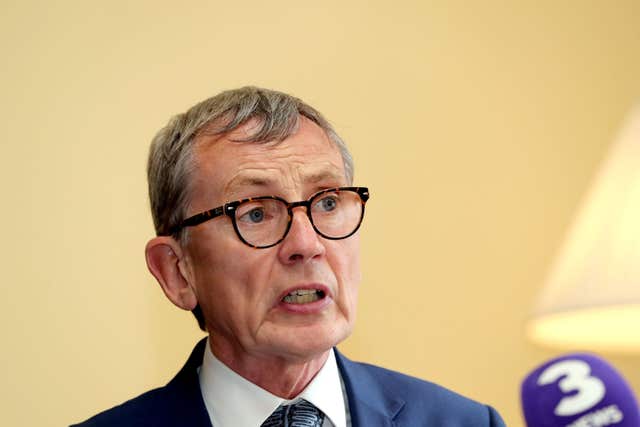 The political crisis has already seen the boss of Ireland's Health Service Executive (HSE) Tony O'Brien quit.
Earlier this month it emerged that an audit by CervicalCheck of 1,482 women diagnosed with cervical cancer since 2008 had found potential errors in earlier smear tests in 209 of the cases, with results showing no abnormalities when they should have flagged a cancer warning.
While screening tests are not 100% accurate and there are acknowledged risks on the possibility of incorrect results, the fact the majority of the affected patients were not told of the outcome of the audit has prompted a wave of public anger.
Of the 209 women, 17 have since died.
Mr Harris had appointed Scottish healthcare executive John Connaghan as the interim director of the HSE.
"I have asked him to make sure that the HSE and all of its employees co-operate in full with the Scally inquiry," he said.
"I don't want any obstacle to the truth coming out here, I think that's absolutely essential.
"People rightly want accountability – who knew what, where and when?"
Mr O'Brien had been due to retire in the summer before his dramatic resignation on Thursday night.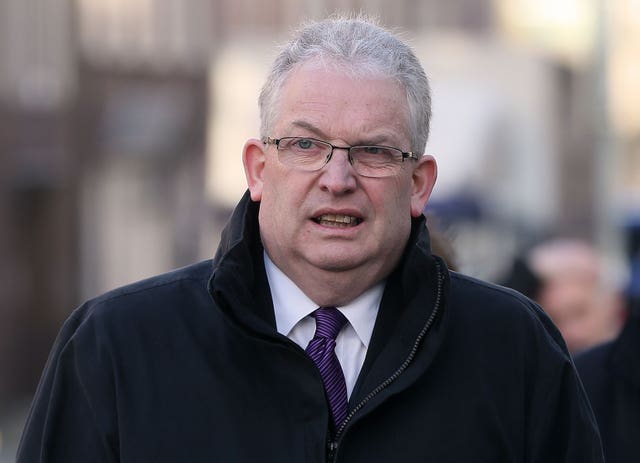 Mr Harris said: "Let me be very clear – there is no extra deal, bonus deal, no big pay-off above and beyond what is already in the contract of Tony O'Brien.
"The state obviously has to honour legal contracts that are already in place."
The Cabinet on Friday agreed a support package for the women caught up in the controversy. It will include financial support for treatment.
Also covered will be the cost of medicines, including experimental drugs as well as practical expenses, such as travel costs and childcare.
Bereavement counselling and other counselling services will also be provided to the families of women who have already died.
As well as Ms Phelan, others affected by the errors have also come forward to tell powerful stories.
Emma Mhic Mhathuna, 37, from Co Kerry, revealed on Thursday that she had now been diagnosed with terminal cancer, five years after being told her smear tests were normal.
Stephen Teap, from Co Cork, has expressed his anger that his wife Irene died without ever knowing that her smear tests had been wrongly interpreted.
There are a number of legal challenges similar to Ms Phelan's in the pipeline.
Mr Harris has said the Government is taking steps to ensure those women would not have to go to court to get answers.
Mr O'Brien resigned hours after it emerged that an internal HSE briefing note that flagged potential errors in screening tests in 2016 stressed the need for a media strategy to respond to stories of women whose cancer diagnosis was missed.
The memo to HSE bosses from Ireland's National Screening Service (NSS) also advised a "pause" in the process of communicating to clinicians the findings of the audit of smear test results belonging to women who were subsequently diagnosed with cancer.
The HSE forwarded three 2016 memos to the Irish parliament's Public Accounts Committee on Thursday as members probed the growing controversy around the misinterpreted smear tests.