Grieving children whose loved ones died in the Grenfell Tower fire have joined together for a touching ceremony at the foot of the site.
A service titled Remembering Together was held to allow "incredibly brave" youngsters to pay their final respects nearly 11 months on from the disaster.
Action for Children, which helped co-ordinate the event, said bereaved survivors of the fire were among those who attended.
Seventy-one people died in the June 14 inferno.
Grenfell Tower is still a crime scene, but in recent months families and former residents have been escorted in to see their relatives' final resting place or the wreckage of their home.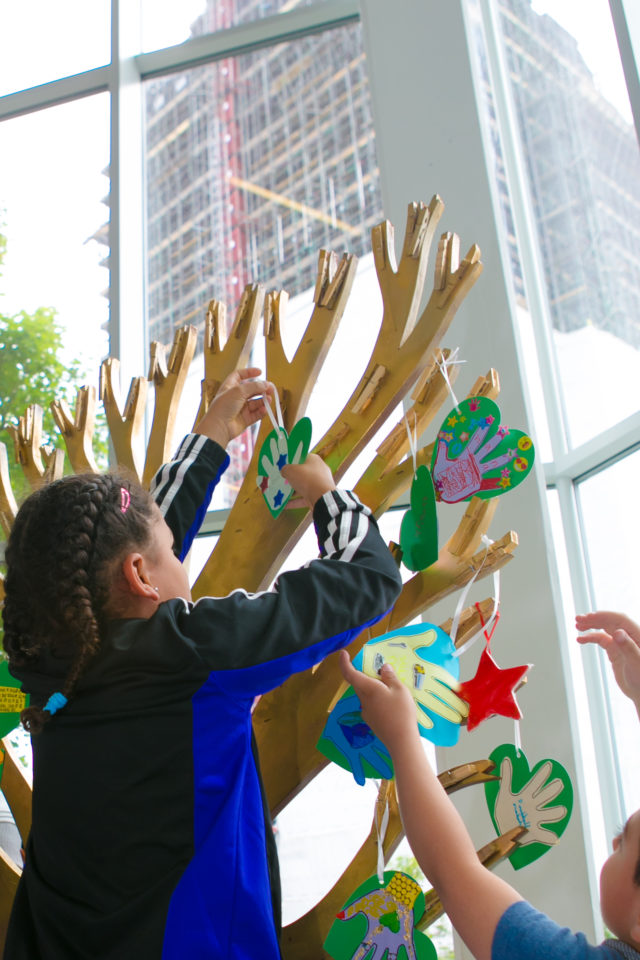 Overseen by faith leaders from North Kensington, the day began with multi-faith prayers, followed by tributes to the dead and memories shared by two 12-year-old girls who lost relatives.
One of the girls, whose uncle was killed, wrote a poem about the "father figure, someone I could count on", lamenting: "If only that night didn't happen, How different things would have been."
Children then placed flowers in a heart-shaped wreath that was given to a police officer, who will place it on the roof of the tower on their behalf.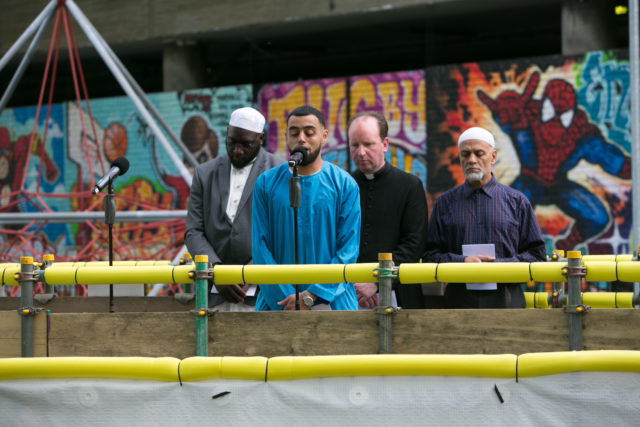 Finally, a minute's silence was held and balloons were released from the tower's roof.
Martin Hewitt, assistant commissioner from the Metropolitan Police, was among those in attendance.
Liz Morley-Smith from Action for Children added: "This has been a harrowing time for the children who are still coming to terms with what happened.
"The mental scars will take time to heal and this service for the children, designed by the children, is their unique way of remembering loved ones they have lost.
"For others, it was a chance to say goodbye to the lives they had in the tower. They have all been incredibly brave today."