Stamps featuring Prince Harry and Meghan Markle are going on sale to celebrate the royal wedding.
The Royal Mail has produced a special set of four stamps showing two of Harry and the American star's romantic, intimate engagement portraits.
The images for the souvenir miniature sheet were taken by New York-based photographer Alexi Lubomirski at Frogmore House in Windsor in December.
The stamps will be released on the morning of the wedding, which takes place this Saturday at St George's Chapel, Windsor Castle.
Harry and Ms Markle personally approved the set, as did the prince's grandmother, the Queen, who had the final say.
The 1st class stamp shows the couple sitting together holding hands on the steps of Frogmore House, where they will have their evening reception.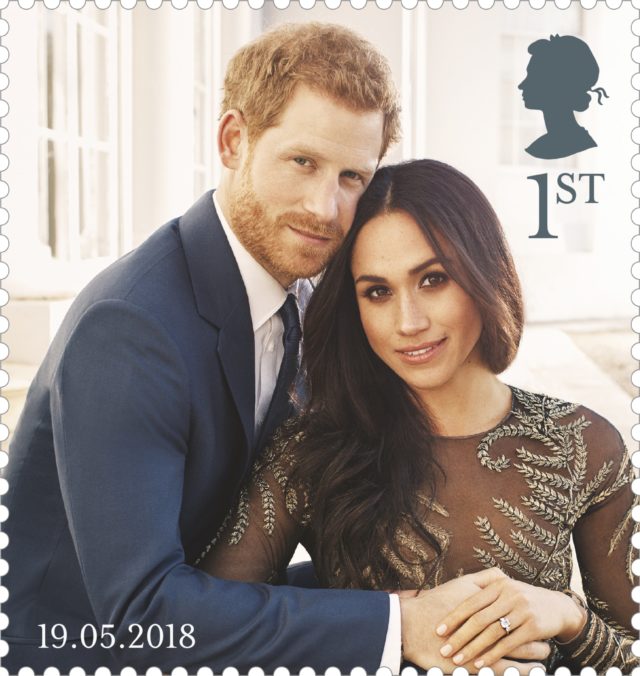 In both pictures, the former actress is wearing a sheer bodiced couture gown by Ralph & Russo, who are reported to have been chosen by Ms Markle to make her wedding dress.
Philip Parker, the Royal Mail's stamp strategy manager, said: "We sent a mock-up and the couple approved our selection.
"We wanted to use the black-and-white image, which is the slightly more informal picture, because we felt it gave a nice balance to the two images."
He added: "Every new stamp is approved by Her Majesty and so we obtained the approval of Prince Harry and Ms Meghan Markle, but then also submitted to Buckingham Palace for approval of the whole sheet."
Royal Mail is expecting the set to sell well, just like the stamps released for the Duke and Duchess of Cambridge's wedding.
"It is common for us to mark major royal events. In 2011, the royal wedding issue was exceptionally popular," Mr Parker said.
Other commemorative products include a keepsake First Day Cover for £5.75, a presentation pack with illustrated brochure plus stamps for £4.95, and a coin cover featuring the new stamps and the Royal Mint's royal wedding coin for £19.95.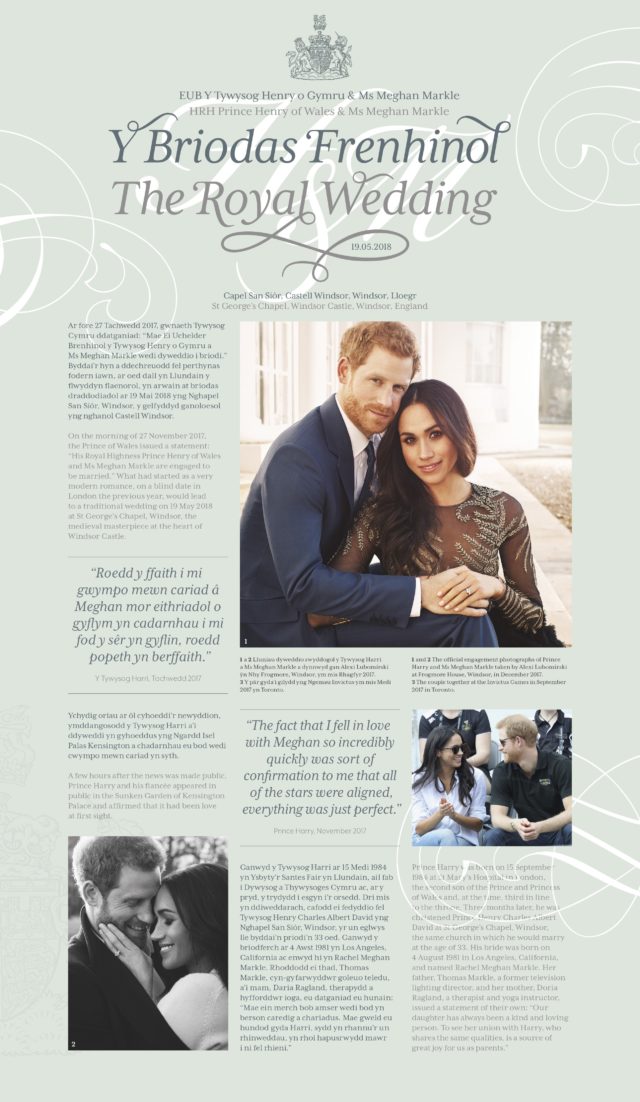 The stamps and range of commemorative items can be pre-ordered from www.royalmail.com/royalwedding2018 and will be available from 7,000 Post Offices nationwide from May 19.