Boris Johnson is meeting French and German counterparts to find a way to save the Iran nuclear deal after Donald Trump pulled US support for the accord.
The talks in Brussels on Tuesday evening will be followed by a meeting with the Iranian foreign minister Mohammad Javad Zarif in an intensive diplomatic effort to shore up agreement.
Britain, France and Germany are working to secure measures to protect European countries working in Iran against the danger of US sanctions.
Ahead of the meeting, Mr Johnson said: "We are going to have a conversation about what we can do to help UK firms and help European firms have confidence that they can still do business.
"I'm not going to pretend to you now that it will be easy but we are determined to do that and – as far as we possibly can – to protect our businesses from the effects of American primary and secondary sanctions."
The meeting is being hosted by the European Union's foreign policy chief Federica Mogherini.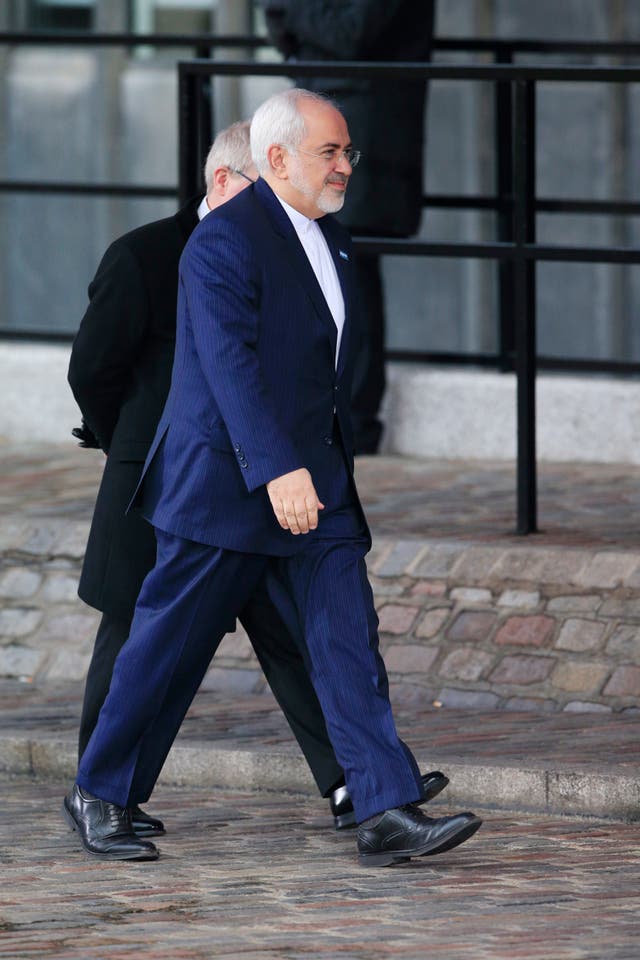 "So we will have the meeting with the three foreign ministers tomorrow and then we will also have a meeting with the foreign minister of Iran."
Mr Johnson held talks with French foreign minister Jean-Yves le Drian in London on Monday and said Britain stands "shoulder to shoulder" with Paris on the need to preserve the 2015 Joint Comprehensive Plan of Action (JCPOA).
The plan removed sanctions on Iran in return for Tehran giving up its military nuclear programme.
The pair will be joined by German foreign minister Heiko Maas in Brussels.
The meeting comes amid fears that European companies may face reprisals from the US for breaching American sanctions by continuing to operate in Iran.
Mr le Drian described the preservation of the JCPOA as "the only way to fight against the risk of proliferation".
He said Iran was "respecting" the terms of the agreement, "so we are going to stick to this agreement".
"We want to be sure that companies are protected from the American sanctions and Iran benefits from the dividends," he said.