The Duke of Cambridge has praised the community spirit of those affected by the Manchester bombing and the Grenfell Tower fire as he joined volunteers rebuilding a boxing club destroyed in the blaze.
Wearing a hard hat and high visibility jacket William looked every inch like the children's character Bob the Builder, as he was put to work painting the walls of the Dale Youth Amateur Boxing Club.
At one point as he met local volunteers the duke said: "Grenfell and Manchester have been competing as to who has the most community spirit, because after the terror attack in Manchester I've never known anything like it, they were amazing, they came together.
"I saw the same thing with Grenfell.
"It makes you very proud that through something so tragic and traumatic people come together like they do, and try and help each other out."
Volunteer Jason Garcia Urbano, whose young cousin 12-year-old Jessica Urbano Ramirez was killed in the fire, was among the group that chatted to the duke.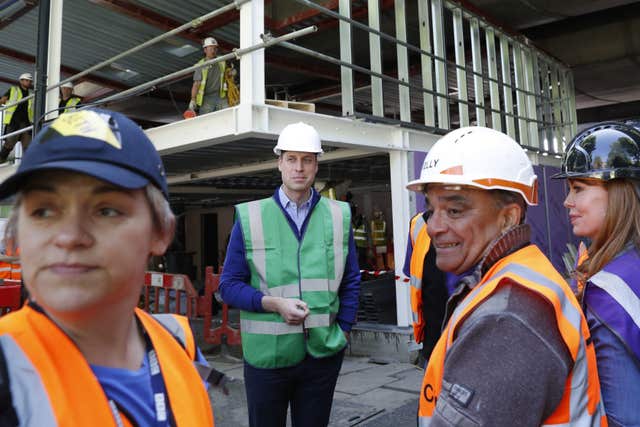 "For me, one year on, people are still thinking about how they can support this community that has been severely damaged by what's happened. I'm all for it, that's why I wanted to get involved as soon as I found out.
"I live just across the road from the tower so I've been there from the start to now, and I just want to do whatever I can."
William joked about the quality of his work after he was given a roller and set the task of painting a wall.
But his height came in handy as he towered over volunteer Lewis Brown, who was eager to get involved after witnessing the devastating fire which killed 71 people on June 14 last year.
The duke said to Mr Brown as he came over to help with the painting: "So far so good," and laughed as he said: "you can criticise".
Mr Brown said later: "I knew he was a tall guy, not that tall. He didn't even have to reach to get up there, my roller was about six inches short.
"He said 'If I do the tall spots then you can take over later, so that's what I'm doing."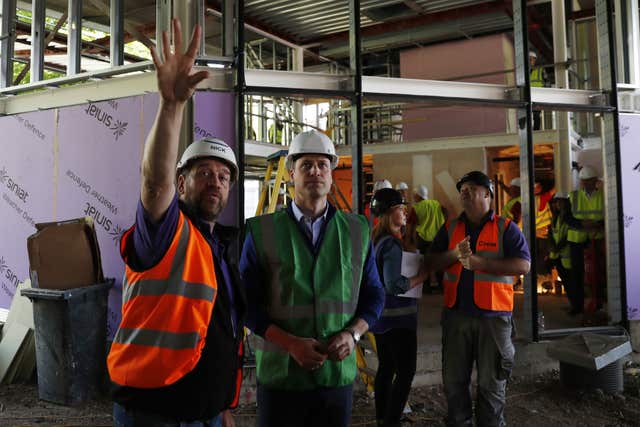 Dale Youth Amateur Boxing Club was founded 60 years ago and had been based in Grenfell Tower since 1999.
Over the years, it successfully nurtured 200 Amateur Boxing Association champions.
This is the second time the duke has appeared on DIY SOS, having previously worked with Prince Harry to help the crew convert homes in Manchester for military veterans.