Sixty-three cases are being investigated in detail by the Home Office as part of efforts to check whether anyone was wrongly removed or deported as a result of the Windrush scandal.
Officials have examined 8,000 records dating back to 2002 following fears that people who had been in the country lawfully for decades may have been forced to leave.
On Tuesday, Home Secretary Sajid Javid disclosed that the exercise has so far found 63 people who may have arrived in the UK from the Caribbean before 1973 and have been removed or deported.
Of this number, 32 are categorised as foreign national offenders, while 31 were people subject to "administrative" removals.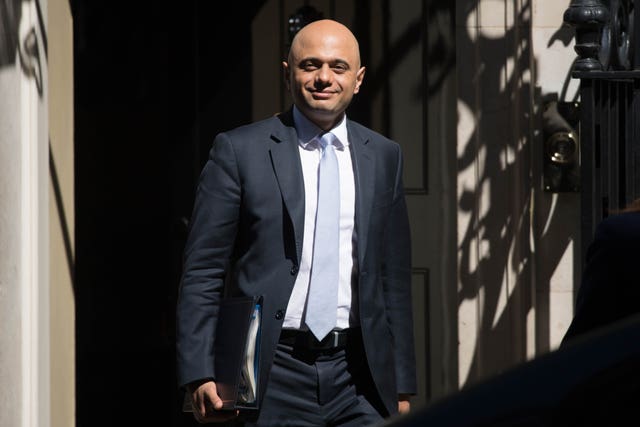 He said: "I've asked officials to be absolutely certain and thorough and check over every record and make sure."
Ministers faced a furious backlash over the treatment of the Windrush generation, named after a ship that brought migrants to Britain from the Caribbean in 1948.
Commonwealth citizens who had arrived before 1973 were automatically granted indefinite leave to remain under the 1971 Immigration Act.
While many of those who arrived have taken British citizenship or have official documents confirming their status, others have struggled to produce paperwork demonstrating they are lawfully resident.
Mayor of London Sadiq Khan tweeted: "Shocked to hear that the Home Secretary has admitted to Parliament that 63 people from the Windrush generation may have been wrongly deported.
"Govt must urgently provide answers on exactly how many people have been affected, and what action is being taken to right this wrong."
People who have been living legally in the UK for decades have lost their jobs, been denied access to NHS treatment, benefits and pensions, had their driving licences withdrawn and been warned they face deportation.
Figures released in documents provided to the committee showed that a dedicated helpline set up after the Windrush furore erupted has received more than 11,500 calls.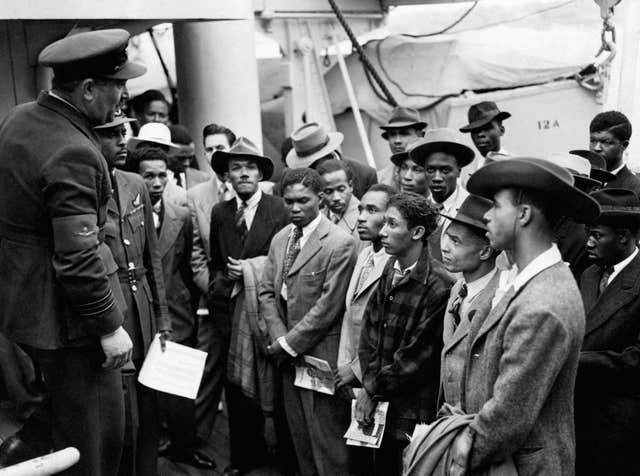 As a result, nearly 1,500 appointments have been booked, resulting in 526 people receiving documents confirming their status.
Mr Javid denied that there was a "systemic" problem in the Home Office, but he acknowledged that in the Windrush cases people had faced "too large a burden" in proving their long-term residency.
The Home Secretary described the phrase "hostile environment", used to refer to measures to tackle illegal immigration, as "quite un-British".
He also revealed that earlier this year thousands of letters were sent to banks requesting the closure of accounts belonging to individuals the Home Office believed to be illegal migrants.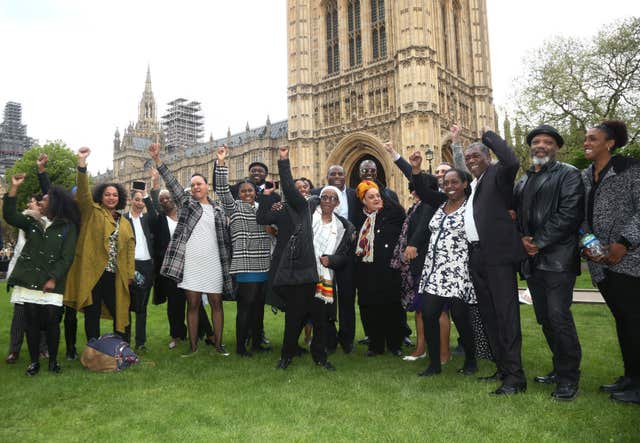 He has also ordered a review of historical cases to check whether any people from the Windrush group had been affected by other strands of the clampdown, which he referred to as the "compliant environment".
Campaigning MP David Lammy tweeted: "The Home Secretary tells Home Affairs Select Committee as many as 63 Windrush generation may have been wrongly deported.
"This is the worst human rights and home affairs crisis in my time in politics.
"The Prime Minister's hostile environment stands in the dock, guilty as charged."
The Home Office also disclosed that it has identified 17 non-Windrush cases since 2015 in which a person was returned to the UK after being removed.
In five cases the department or courts have found no legal basis for the individual remaining and steps have been taken to remove them again, in nine proceedings are ongoing, and in three there was found to be a legal basis to remain.
Meanwhile, Mr Javid confirmed that the Government will be publishing details of the settled status scheme for EU nationals seeking to remain in Britain after Brexit before the Commons goes into summer recess at the end of July.
Theresa May was asked about the possibility there may have been as many as 63 deportations at a press conference following talks with Turkey's President Recep Tayyip Erdogan at 10 Downing Street.
She said: "I believe the Home Secretary has indicated up to that number.
"What the Home Office has done is look very carefully across a period of time … to assess whether any such action had been taken in relation to anybody who was from the Windrush generation.
"We have been very clear that the Windrush generation are British, they are part of us, they have a right to be here."
She said this was reflected in measures taken by the Government "to ensure that members of the Windrush generation have no doubt about their right to be here in the UK".