A House of Commons committee has repeated its call for Facebook founder Mark Zuckerberg to answer questions in its inquiry on "fake news", after branding written evidence from the company disappointing.
The Commons Culture Committee published an 18-page letter from Facebook in response to follow-up questions resulting from last month's grilling of chief technology officer Mike Schroepfer in Parliament.
The document revealed that political consultancy AggregateIQ spent around 1.6 million US dollars (£1.2 million) on adverts from the Vote Leave Facebook page during the 2016 EU referendum campaign, as well as 329,000 dollars (£242,000) for BeLeave, 51,500 dollars (£37,900) for Veterans for Britain and 32,700 dollars (£24,100) for the DUP Vote to Leave.
The company also released confidential agreements signed with Cambridge academic Aleksandr Kogan and whistle-blower Christopher Wylie, requiring the deletion of Facebook users' data gathered by Dr Kogan's company GSR.
But committee chairman Damian Collins said Facebook failed to provide "a sufficient level of detail and transparency" and complained of discrepancies between Mr Schroepfer's testimony and answers provided by Mr Zuckerberg to the US Senate.
Responding to the letter received from Facebook UK's head of public policy Rebecca Stimson, Mr Collins said: "It is disappointing that a company with the resources of Facebook chooses not to provide a sufficient level of detail and transparency on various points including on Cambridge Analytica, dark ads, Facebook Connect, the amount spent by Russia on UK ads on the platform, data collection across the web, budgets for investigations, and that shows general discrepancies between Schroepfer and Zuckerberg's respective testimonies.
"Given that these were follow-up questions to questions Mr Schroepfer previously failed to answer, we expected both detail and data, and in a number of cases got excuses.
"If Mark Zuckerberg truly recognises the 'seriousness' of these issues as they say they do, we would expect that he would want to appear in front of the committee and answer questions that are of concern not only to Parliament, but Facebook's tens of millions of users in this country.
"Although Facebook says Mr Zuckerberg has no plans to travel to the UK, we would also be open to taking his evidence by video link, if that would be the only way to do this during the period of our inquiry."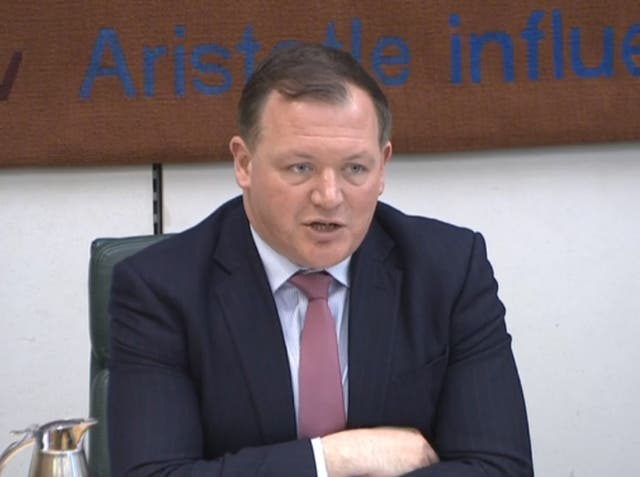 "We plan to write to Facebook in the coming days with further follow-up questions."
Responding to Mr Collins's comments, a Facebook spokesman said: "We have provided comprehensive responses to the 39 points that the committee raised following Mike Schroepfer's testimony.
"While Mark Zuckerberg has no plans to meet with the committee or travel to the UK at the present time, we fully recognise the seriousness of these issues and remain committed to providing any additional information required for their inquiry into fake news."