A young woman accused of being involved in the petrol-bomb murder of four children has told a court of her "toxic" relationship with her co-accused boyfriend.
Courtney Brierley, 20, said Zak Bolland, her first boyfriend and alleged ring-leader of the attack, would hit and drag her by the hair, cut her off from family and friends and banned her from using social media.
Bolland, 23, and David Worrall, 25, had taken cocaine and alcohol when they petrol bombed the home of Michelle Pearson, 35, at around 5am on December 11 last year, the latest "tit for tat" attack during a "petty" feud between Bolland and Mrs Pearson's sons, Manchester Crown Court heard.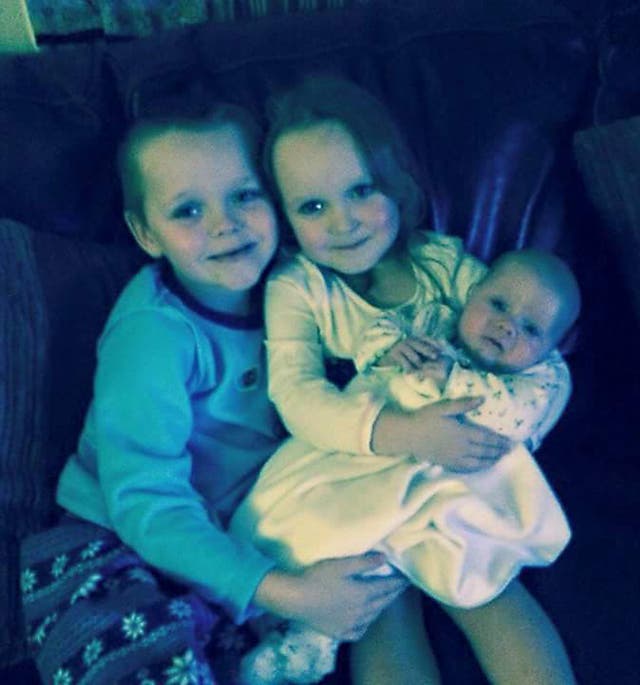 Demi Pearson, 15, her brother Brandon, aged eight, and sister Lacie, seven, who were sleeping in a front bedroom, all perished in the blaze.
Mrs Pearson was rescued along with her youngest daughter, Lia, aged three, who died in hospital two days later.
Bolland admits the attack but has told the jury he thought the house was empty and did not intend to harm anyone.
He admits reckless arson but, along with Brierley and Worrall, denies four counts of murder.
Brierley said she "loved" Bolland when they first got together a year ago, but the relationship changed.
"It was toxic, horrible," she told the jury.
She said Bolland had strangled her and given her a black eye through punching her in the head but she forgave him, "many times".
Brierley maintains her boyfriend had a "controlling influence" over her but was not aware of any plan to fire bomb the Pearson's home.
Earlier father-of-one Worrall told the court he was "wary" of Bolland but went to the Pearson's home with the petrol bombs with his co-accused.
He said: "The only thing he said to me was he was going to set the bins on fire again."
Worrall told the jury he "just stood there" and did not prepare, handle or throw either of the petrol bombs.
And while he accepted he thought the house was occupied – and the garden full of children's toys, he maintained he did not know of any plan to fire bomb the house.
"I wasn't helping him, I was being dragged along," he told the jury.
Worrall said he only realised what was going to happen as Bolland smashed the kitchen window and began to light the first petrol bomb – and immediately he ran away.
"And for your part, you knew or believed there were children in there as well?"
Worrall replied: "Yes – but I didn't do anything."
Bolland, Worrall and Brierley also deny three counts of attempted murder.
Bolland has admitted reckless arson, a charge denied by the other two.
The trial was adjourned until Wednesday morning.