Royal wedding fever is sweeping Windsor with just days left until Prince Harry and Meghan Markle say "I do".
Life-size figures of the couple are propped up all over town, with locals and tourists tucking in to wedding cake and coffees adorned with the pair's faces.
The couple and their well-wishers will be hoping Tuesday's blue skies and balmy sunshine will stay for the wedding on Saturday.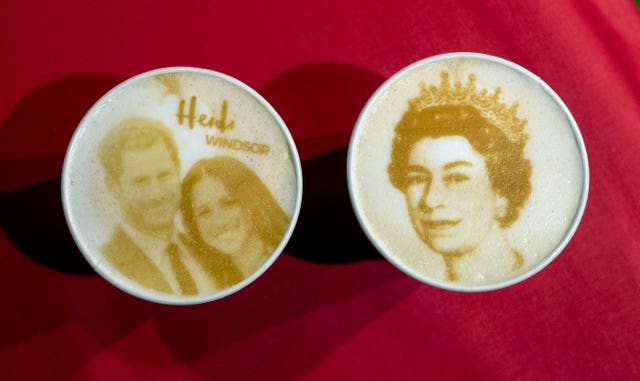 Edward Durkin, one of the owners of the Heidi cafe in the town, has launched royal wedding coffees so people can have their drink stamped with an image of Harry and Meghan.
The novelty drink – called a megharryccino – is made on a special coffee printer, of which there are only two in the whole of the UK, Mr Durkin said.
"Everybody that has seen it so far is absolutely loving it.
"I think everybody is having a bit of fun with the wedding and the focus on Windsor, but I think this is definitely the most unique fun product I've seen out at the moment," he said.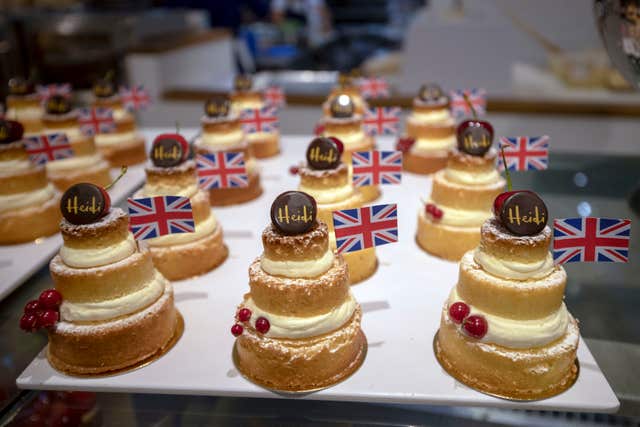 Jill Chippington, 76, said: "It's a wonderful gimmick.
"I was at the Queen's coronation, which shows how old I am."
Her friend, who has a very regal name – Elizabeth Prince – said: "I think it's great."
The Heidi cafe is also selling miniature three-tier lemon and elderflower cakes – reflecting the flavours chosen by Harry and Meghan.
Stephanie Methven, owner of Limes Dine In Bakery in Windsor, said a "party atmosphere" is building in the town.
"We're anticipating as the week goes on it gradually getting busier and busier day by day," she said.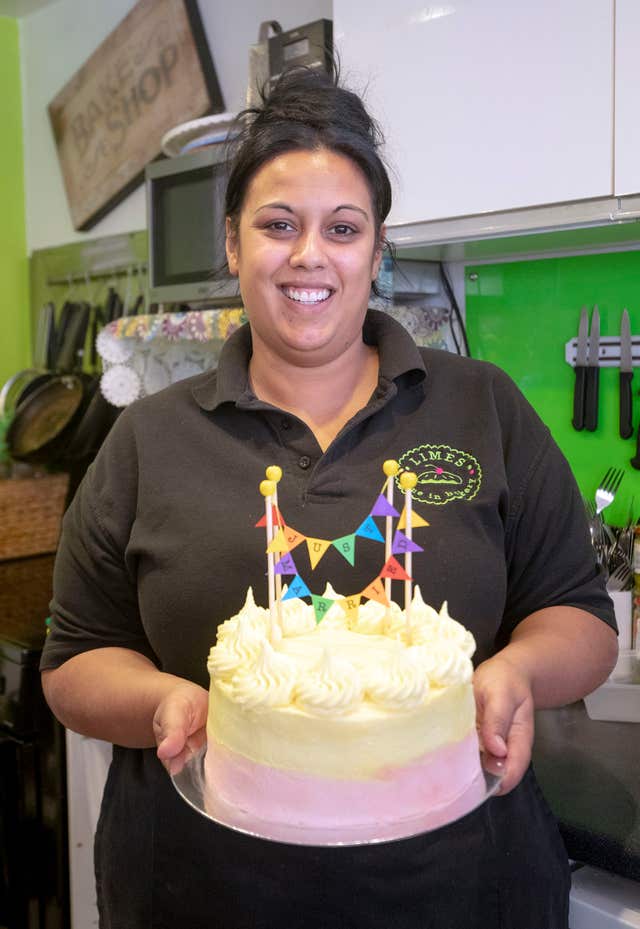 "We'll still run all of our lovely scones and cakes, and of course our special elderflower and lemon cake as well," she said.
Ms Methven said the Harry and Meghan cake, baked by her and her mother, has been the most popular cake over the past fortnight.
She said the cake is loved by tourists and locals alike as they get in the mood for the big day.
"It's so positive. It's almost like a party atmosphere I can feel building.
"And everyone's so positive and happy for them, and everyone's happy that Harry is happy.
"And it's just going to be a really lovely day for the town," she said.
Ms Methven said she thinks it would be nice for Meghan to walk down the aisle with her mother, adding: "I think the public will 100% be behind her and will sympathise."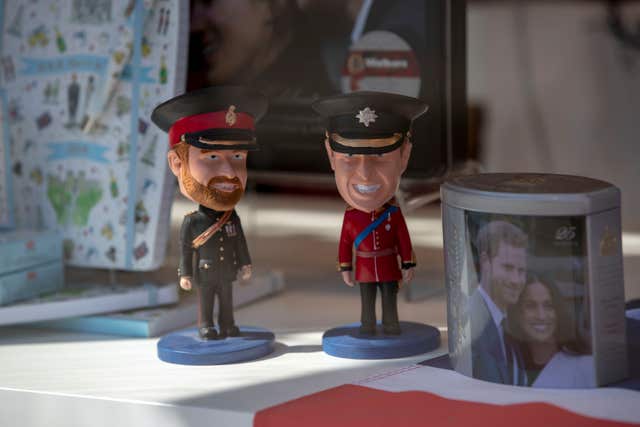 "But I think she will have the public support, and when they drive their carriage down here she will have everyone cheering, and being just genuinely happy for them."
Meanwhile, the Royal Borough of Windsor and Maidenhead is warning that people hoping to watch the wedding should pre-book the essentials of their visit to Windsor as soon as possible.
The vast majority of parking spaces need to be booked in advance too.
Windsor is expected to host thousands of people during the weekend – with some estimates of up to 100,000 people expected, three times the town's usual population.
Four thousand metres of bunting has been unveiled, with the red white and blue of the union flag criss-crossing across the processional route.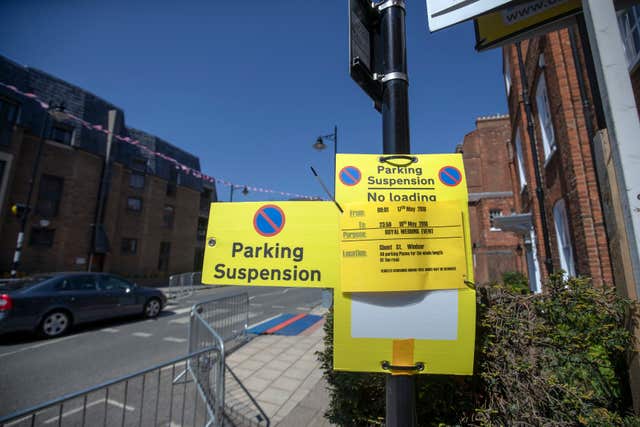 Local military, choirs and school pupils will provide the crowds with performances before and after the event.
Artists will include the 1st Battalion Irish Guards, Windsor Boys and Girls School's big band, and a pop and rock choir.