Boris Johnson has held talks with his French and German counterparts as they work to save the Iran nuclear deal after the US decided to withdraw from the agreement.
The Foreign Secretary had said Britain continues to believe that the Iran nuclear deal "has value" as he arrived in Brussels for EU-hosted talks.
The talks were followed by a meeting with the Iranian foreign minister Mohammad Javad Zarif in an intensive diplomatic effort to shore up agreement over the 2015 Joint Comprehensive Plan of Action (JCPOA).
Speaking on behalf of all parties after the meeting, the EU's foreign policy chief Federica Mogherini told reporters it and the E3 – the UK, Germany and France, had agreed to "deepen our dialogue at all levels".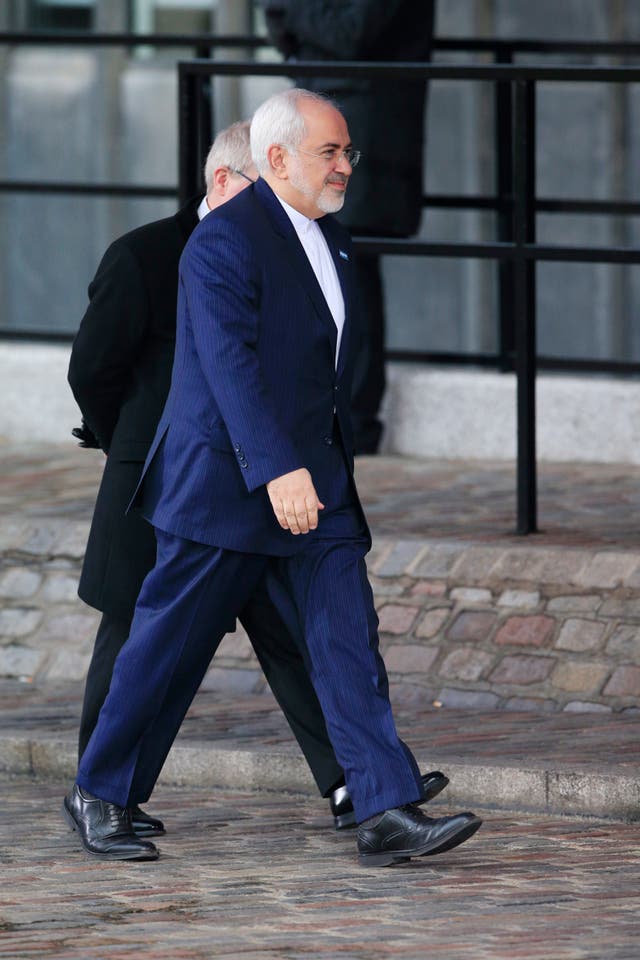 "It allowed us to agree on a common set of lines of actions and measures to put in place on which we will start working tomorrow."
Mr Johnson left Brussels without speaking to reporters.
Arriving earlier on Tuesday in the Belgian capital, he said: "We think it (the JCPOA) has value, we continue to believe in it even though America has decided to walk away.
"So we will be looking at a package of measures that we may be able to devise as Europeans to encourage the Iranians to stay in the deal.
"We are under no illusions about the stuff Iran gets up to in the region, in the Middle East.
"We have no illusions about Iran's disruptive behaviour, but we think we can tackle those in other ways outside the JCPOA."
The meeting was held amid fears that European companies may face reprisals from the US for breaching American sanctions by continuing to operate in Iran.
Mr Johnson said before the meeting: "We will be looking at all the ways we can come up with to protect legitimate UK and European businesses who may want to trade with Iran, who do want to trade and have great plans to do that.
"But we have to accept, we have to be realistic, about the electrified rail, the live wire of American extra-territoriality and how that can serve as a deterrent to business … that doesn't mean there aren't some things we can do."
Mr Johnson held talks with French foreign minister Jean-Yves le Drian in London on Monday and said Britain stands shoulder to shoulder with Paris on the need to preserve the JCPOA, which removed sanctions on Iran in return for Tehran giving up its military nuclear programme.
The pair were joined by German foreign minister Heiko Maas in Brussels.
Mr Zarif told reporters as he left that the meetings had been "a good start", adding: "I believe we are on the right track, now a lot depends on what we can do within the next two weeks."