New MOT test rules coming into force on Sunday are causing confusion among some motorists, a survey suggests.
Some 49% of 1,866 drivers questioned by the RAC mistakenly believe vehicles found to have a "minor" fault will fail the test.
Such a scenario will actually only be a "pass with defects" that needs to be remedied as soon as possible.
Three new categories of fault are being introduced: dangerous, major and minor.
"The last thing we want to see is a lowering of MOT standards and an increase in the number of unroadworthy vehicles on our roads."
Another key alteration to the test is stricter limits for emissions from diesel cars with a diesel particulate filter (DPF) which captures and stores exhaust soot.
Vehicles will get a "major" fault if the MOT tester can see smoke coming from the exhaust or finds evidence that the DPF has been tampered with.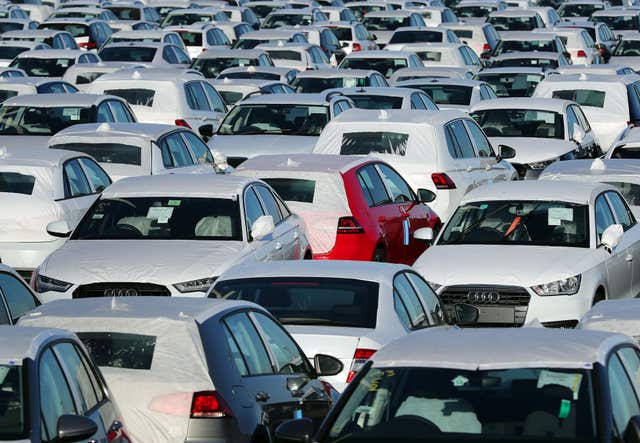 New DPFs often cost more than £1,000, which is more than the value of many cars on the road.
Some 49% of drivers surveyed thought they only cost between £250 and £500.
Mr Williams said: "Those unlucky enough to discover their vehicle has a faulty or tampered with diesel particulate filter will, unfortunately for them, be burning a big hole in their pocket due to the very high cost of replacement.
"Drivers who have a diesel vehicle with a DPF should make sure it is regularly given a good run at motorway or dual carriageway speeds so the filter is automatically cleared of any clogged up soot."
Motorists can be fined up to £1,000 for driving a vehicle without a valid MOT.
Vehicles must undergo the test on the third anniversary of their registration and every 12 months if they are over three years old.
Twenty-eight people were killed and 413 were seriously injured in accidents on Britain's roads in 2016 when a vehicle defect was a contributory factor.
Gareth Llewellyn, chief executive of the Driver and Vehicle Standards Agency (DVSA), said: "DVSA's priority is to help you keep your vehicle safe to drive.
"You can start to look forward to cleaner, safer vehicles, with greater clarity on any defects identified by the tester.
"A properly maintained vehicle should have no problem passing the new MOT."