Rail commuters are being urged to study new timetables as more than four million trains will be rescheduled from Sunday.
The shake-up is designed to increase overall frequencies and reliability, but some passengers will find their regular journeys are no longer possible.
Many of the changes are a result of the £7 billion invested in the Thameslink programme in the South East, including rebuilding London Bridge station, new trains and track improvements.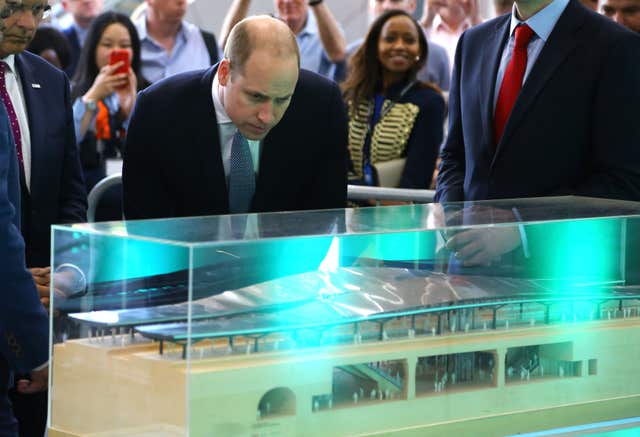 There will be almost 400 additional GTR trains every day.
The timetable was developed from scratch, taking into account existing issues such as inadequate stop times which do not account for the number of people getting on or off trains at busy stations, and short turnaround times at destination stations which mean the slightest disruption causes multiple delays.
Some passengers in a number of locations are complaining they are about to be hit with fewer or slower services, including in Hertfordshire, Bedfordshire, Kent, East Sussex and Surrey, where many pay several thousands of pounds for annual season tickets to London.
She told the Press Association: "This is going to have a real impact on people's ability to get to work, especially working parents who already struggle with juggling childcare and work commitments.
"These cuts were implemented without consultation and without consideration.
"It's time that Thameslink remembered they're there to be a service for the people who pay them £4,000 a year."
GTR insisted it carried out the biggest consultation of its kind, receiving 28,000 responses over 18 months.
It says it will have space for an extra 50,000 extra passengers travelling to London in the morning peak each day, and 80 more stations will have direct services to the centre of the capital.
Some disruption is expected while trains and crews are redeployed over the coming weeks.
"We don't want passengers to get caught out and so we strongly advise them to look up the times of their trains as they will find that from 20 May each and every one of them has changed."
Delays to electrification work between Manchester and Bolton in addition to a shortage of diesel rolling stock mean many of Northern's planned improvements have been deferred.
TransPennine Express (TPE) becomes the sole operator between Manchester and Huddersfield outside peak times from Sunday. This adds extra capacity but trains will only stop at every other station to save time, affecting passengers wanting to make local trips.
Some passengers from Levenshulme and Heaton Chapel in Manchester will also suffer as they go from four trains per hour into Manchester down to three in the off peak, with a gap between services of up to 49 minutes.
Anthony Smith, chief executive of passenger watchdog Transport Focus, said: "Many passengers will have a greater choice of services, however there will also be some who lose out.
"Those who haven't seen the warnings will get a surprise when they go for their usual train on Monday morning.
"Having plenty of staff on the ground from the start and during the initial transition, when changes will bed down, will be critical."