Hundreds of children plagued by a life-shortening disease have written to the Prime Minister begging her for access to a "life-saving" drug.
More than 1,000 personal letters are to be delivered to 10 Downing Street, imploring Theresa May to intervene and help patients with cystic fibrosis get access to Orkambi.
Around three quarters of the letters have been written by children with the condition.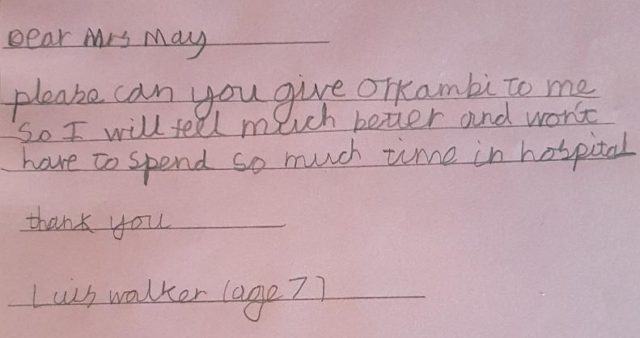 After hearing about his letter, friends, family, teachers and fellow patients decided to also write letters to Mrs May.
"It snowballed into a massive emotional outpouring of desperation," said his mother Christina Walker.
Mrs May is also expected to receive a question from Teresa Pearce, Labour MP for Erith and Thamesmead, about Orkambi during Prime Minister's Questions.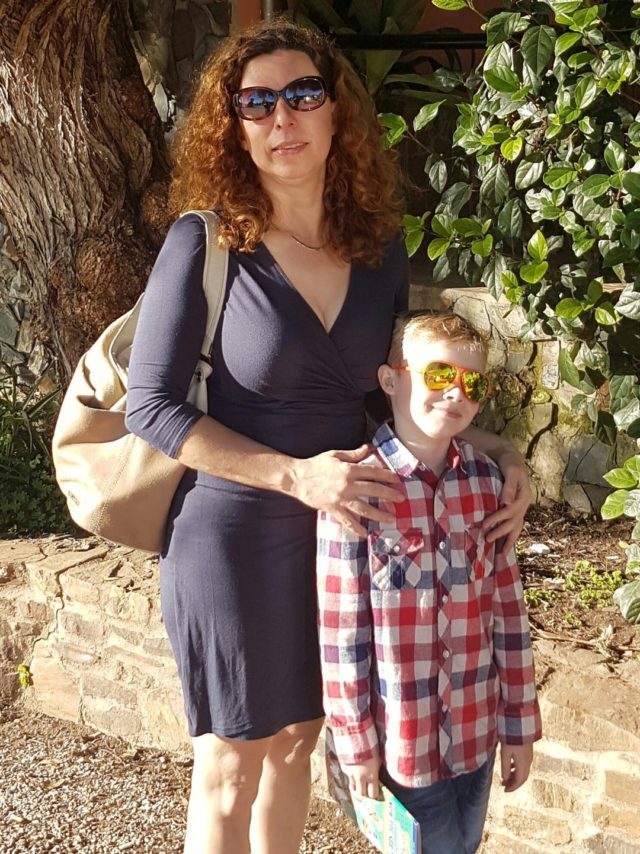 "One day he was sat at the table, he was struggling to breathe, coughing up phlegm and in desperation he said: 'Mummy why can't won't they give me the medicine?'
"I said 'why don't you write a letter?'
"So he did, he wrote a letter, he felt good that he'd done it."
She added: "It snowballed into a massive emotional outpouring of desperation. This is a life-saving drug, Luis won't live to make his teens if he doesn't get this drug.
"Without Orkambi to buy him some time… I just dread to think.
"The whole community is just desperate for this medicine and this gives them a voice – directly to the top saying 'Theresa May, intervene and save our kids'."
More than 1,000 letters will be handed over later today by Gemma Weir and her four-year-old daughter Ivy who also suffers from CF.
Campaigners want Orkambi to be made available to patients on the NHS.
According to the Cystic Fibrosis Trust, Orkambi has been found to slow decline in lung function, the most common cause of death for people with cystic fibrosis, by 42%.
It has also been shown to reduce chest infections requiring hospital treatment by up to 61%.
The drug received a European licence in November 2015 but the National Institute for Health and Care Excellence (Nice) has not recommended the drug on the grounds of cost effectiveness.
David Ramsden, chief executive of the charity, said: "Cystic fibrosis is a terrible condition.
"Significant advances in medical science mean new precision medicines are available or in development that have the potential to transform the lives of people with cystic fibrosis and we urge the Prime Minister to ensure that they are available for the thousands of children and adults who have been waiting for far too long."
The drug is a "precision medicine" which is appropriate for around 50% of people with cystic fibrosis.
Cystic fibrosis is a genetic condition affecting more than 10,000 people across Britain.
The life-shortening condition leads to a sticky mucus building up in the lungs and digestive system.