The chief constable of Greater Manchester Police has revealed that he shed tears after talking with the families of the 22 victims murdered in the Manchester Arena bombing.
Ian Hopkins said he took a call at home from a deputy within minutes of the attack on May 22 last year and headed straight into work to deal with the ongoing terror incident.
Mr Hopkins, head of the force since 2015, said the attack by suicide bomber Salman Abedi was felt personally and he shed tears after meeting the loved ones of the victims, many of them children.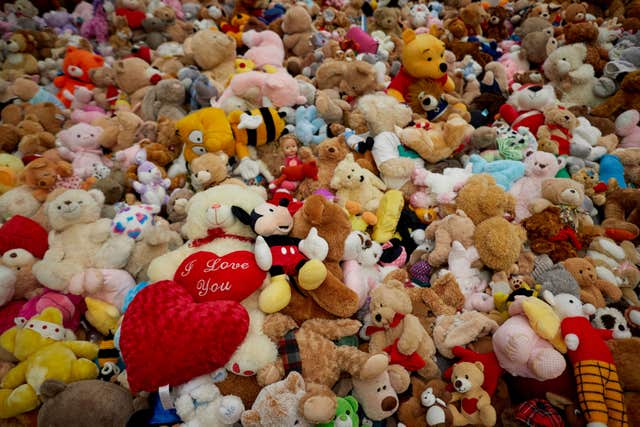 "And they are very courageous people on an incredible journey that maybe they will never recover from, I don't know, time helps heal, but you don't get over losing a loved one particularly in those circumstances.
"It was about hearing their hopes and aspirations that they had for their loved ones and those being torn away, brutally torn away, that was one of the most difficult periods, yes."
Mr Hopkins, speaking ahead of events planned to mark the first anniversary of the bombing next Tuesday, said he felt angry the arena had been attacked.
He said: "So many people knew somebody who was there that night and that has also led to that sort of feeling that it was personal.
"You just hope and pray you don't have to deal with something of such a barbaric nature and on the scale that we did.
"My immediate reaction was just one of anger. How can somebody come in and attack Manchester Arena, a place many, many people have been to? I've been there with my family. It is a family location for entertainment.
"So feeling really angry that how on earth can somebody target people like this, but recognising that actually me being angry isn't going to be helpful to anybody and I needed to be focused on what I had got to do and lead Greater Manchester Police's response to the attack and be very calm and focused and just try and be that voice of reassurance that we were on with the investigation, we were supporting victims and supporting our communities."
He said: "There was so much uncertainty at the time, reports coming in of gunshots being heard, suspicious packages, they were dealing with all of that uncertainty and some of the really memorable pictures from my perspective was people running away from the arena, and quite rightly, but my officers running towards it.
"You think absolutely fantastic in terms of what they did, but the public support was very special.
"You know I think people were angry and I talked about my anger, but that very quickly turned to defiance and it turned to hope and that was then demonstrated over the next two or three weeks with all the events in the city and that people didn't stay away they came out."
He said anniversary events next week to be attended by senior royals and the Prime Minister at Manchester Cathedral and the Town Hall will be an important milestone for the city and those worst effected.
He added: "An important day for the city and time to have just a few moments to reflect on those that lost their lives but also to celebrate their lives as well.
"I think that's a really important aspect, there's two things going on and so many of the people that were affected by this were young people and whilst a cathedral event is important for many actually a celebration is as important for those young people.
"That for me plays into the whole thing about that you have to find hope to try to move beyond such an atrocity."