Prince Harry and Meghan Markle may create a feelgood factor around the royal family, but they will not fundamentally modernise the monarchy and make it more inclusive, a historian has said.
Anna Whitelock, director of the London Centre for Public History and Heritage at the Royal Holloway University of London, said the couple were "great cheerleaders" for the Windsors.
But she stressed that the pair, who are to wed on Saturday, will not inherit the throne, and that the monarchy always remains rooted in elitism and inequality.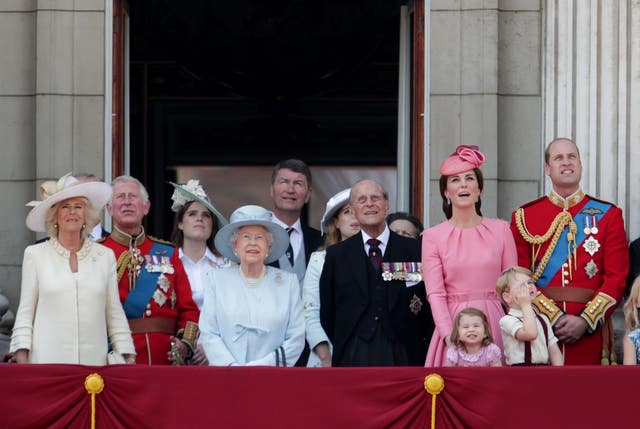 Ms Markle is the first mixed race person in modern history to marry a senior British royal, and both Harry and his bride-to-be are seen to represent a more open, touchy-feely side to the royals.
Dr Whitelock told the Press Association: "There's no doubt that Harry and Meghan can show a warmer, more engaged, and softer side of the royal family but claims that their marriage represents a new inclusivity and more modern monarchy misses the point."
She added: "Harry and Meghan, because of their place in line to the succession, can afford to be more celebrity than William and Kate.
"They have that space of being special celebrities but with a bit of extra royal dust on them.
"They might create a feelgood factor but that may not be enough, especially for a younger generation of people who have a bigger, more profound sense of what they want Britain to represent and who they want to represent it.
"They're great cheerleaders for the monarchy, but they are not 'the monarchy'."
Dr Whitelock suggested the monarchy was based on values that individually the prince and the American former actress would probably be against.
"The monarchy is founded actually on values that certainly Meghan and probably Harry would completely despise in a sense – those values of elitism, privilege, deference, wealth, inequality – all of those things," she said.
"The monarchy can modernise by gesture but it can't really modernise fundamentally in a way that really means that it embraces inclusivity, diversity equality and all these things. It just can't."
The historian said major questions remained over the future of the monarchy.
"Is an un-elected representative what people want?
"The popularity of Harry and Meghan is no indication that people are completely happy with that."
Dr Whitelock also questioned whether the royal wedding was as popular with the public as was being suggested.
"I think there's an age issue here. I think people who remember Diana … they can't get out of their head that image of Harry walking behind his mum's coffin, and this feels like the end of that story," she said.