A woman who says her marriage is "loveless and desperately unhappy" is preparing to ask Supreme Court justices to let her divorce her husband of 40 years.
Five justices will analyse Tini Owens' case at a Supreme Court hearing in London on Thursday.
They are not expected to produce a ruling until later in the year.
Mrs Owens, who is in her 60s, has already lost two rounds of her legal fight.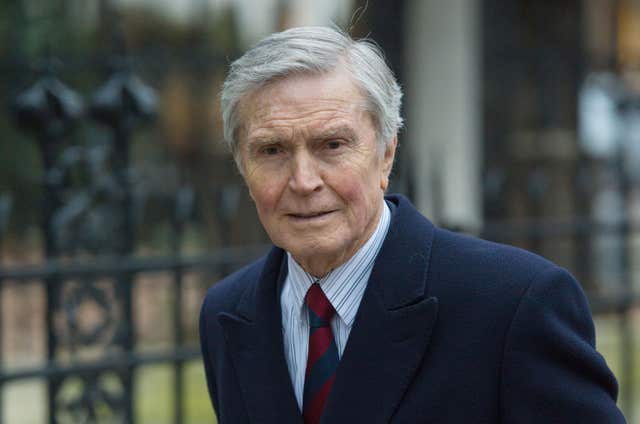 Last year three appeal judges ruled against her after a Court of Appeal hearing in London.
They said Mrs Owens had failed to establish that her marriage had, legally, irretrievably broken down and dismissed her challenge to a ruling by Judge Robin Tolson.
One appeal judge said she had reached her conclusion with "no enthusiasm whatsoever" but said Parliament would have to decide whether to introduce "no fault" divorce on demand.
Another said Parliament had "decreed" that being in a "wretchedly unhappy marriage" was not a ground for divorce.
Judges have heard how Mr and Mrs Owens married in 1978 and had lived in Broadway, Worcestershire.
She petitioned for a divorce in 2015 after moving out.
Mrs Owens said her husband had behaved unreasonably and argued that the marriage had broken down.
Mr Owens disagreed and denied allegations made against him. He was against a divorce and said they still had a "few years" to enjoy.
Mrs Owens had made 27 allegations about the way Mr Owens treated her. She said he was "insensitive".
Her lawyers told how she had been asked to help the housekeeper pick up pieces of cardboard which had blown over a lawn, been "snapped at" in an airport queue and been subjected to "stinging remarks" in a restaurant.
She said she was "unloved, isolated and alone, and locked into a loveless and desperately unhappy marriage".
Mr Owens had talked of being a tease and said he had a loud voice.
His lawyers said the couple had lived in an "old fashioned" way and told how he "ran the business" and "stayed at home".
Evidence showed that the couple, who have grown-up children, had slept in different rooms for many years.
At one stage Mrs Owens had an affair which lasted less than a year.
Judge Tolson had refused to grant a divorce petition after analysing the case at a family court hearing in London. He said Mrs Owens' allegations were "of the kind to be expected in marriage".
He described Mr Owens as "old school" and said Mrs Owens was "more sensitive than most wives".