Eilidh MacLeod and Laura MacIntyre made the 400-mile journey from Barra to Manchester for their first big concert.
But shortly after the Ariana Grande show ended, the Castlebay Community School pupils were reported missing, having failed to get in touch with family following the explosion.
It was later confirmed Eilidh was among the 22 dead, while Laura was found seriously injured in hospital.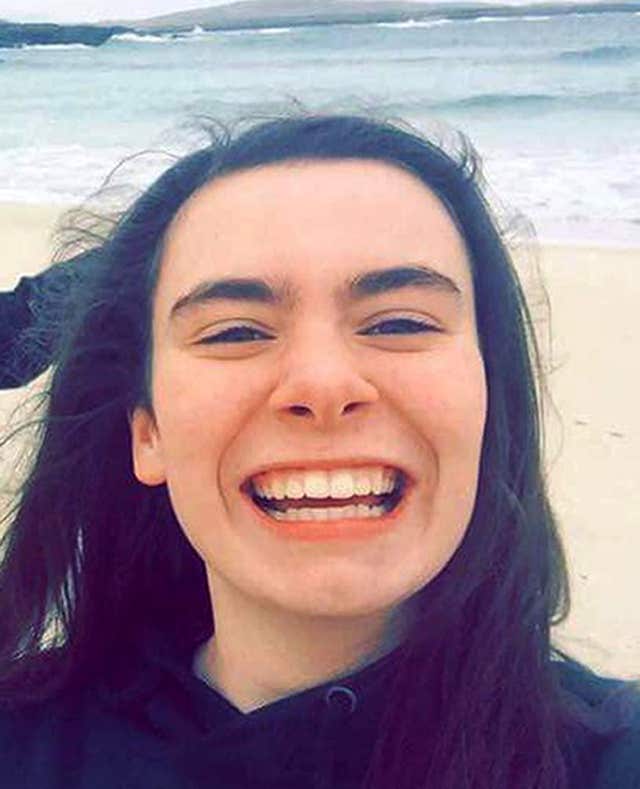 When her body was returned to Castlebay, the 14-year-old's family took it in turns to carry the coffin at waist height, as is tradition on Barra, in a procession to her funeral.
Businesses were closed as a mark of respect and so people could go to the service, with around 1,000 people attending.
The square below Our Lady Star of the Sea was filled with mourners who could not get inside the church, and speakers were used so those outside could hear.
As Laura continued to recover she was moved from Manchester to a Glasgow hospital to be closer to home.
Her parents thanked a man who came to her aid after the explosion, saying he probably saved their daughter's life.
"The kindness and care started from the first moments after the bombing when a young travel safe officer held Laura's hand and comforted her for an hour while she waited for treatment," the family said.
"We believe he helped save Laura's life that night and he will always be a hero to our family."
Laura returned to school in Barra last October.
Sir Paul McCartney also donated two signed Beatles box sets which raised more than £3,000 to support the families on Barra.
Eilidh's parents Roddy and Marion MacLeod described the gesture as "poignant and fitting" as his song Mull of Kintyre is an "iconic" song for the pipes, of which their daughter had been a keen player.
A Team Eilidh fund was also set up by relatives to raise money for a permanent memorial to the teenager to be installed on Barra.
Contemporary Celtic music band Skipinnish later revealed the inspiration for its song Wishing Well was the death of the 14-year-old and proceeds from a re-release of the song would go towards the campaign.
Both Mr and Mrs MacLeod were invited to travel to Manchester for a commemoration event being held one year on from the attack.