Alex Reid has been granted a High Court injunction to prevent ex-wife Katie Price from sharing "private and confidential information" about him.
The 42-year-old cage fighter is bringing legal action against the TV personality over claims she shared photographs and video of a "sexual nature" which feature him.
The court heard on Friday Mr Reid claims Ms Price showed footage of him to a 40-strong audience on the television programme Celebrity Big Brother's Bit on the Side on January 9.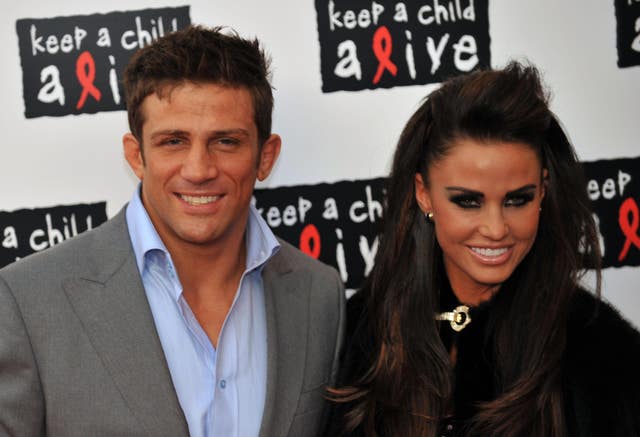 Ms Strong told the court one witness said she has "no doubt" the video was of Alex Reid and was "shocked" upon seeing it.
She said Mr Reid's main concern was to prevent any further distribution of the material, and that he was only seeking a "low damages award".
Lawyers for Ms Price, 39, said she denies showing intimate footage of Mr Reid or having any such footage in her possession.
They said she accepts she told audience members, during a "very lighthearted" discussion that the video was of Mr Reid, but in fact it was a video she had downloaded from YouTube earlier that day.
Mr Justice Jay said Mr Reid's right to privacy was "very significant", adding: "Although the claimant, it would seem, has placed aspects of his life in the public domain, he has never done so in relation to these particular matters."
The court heard Mr Reid's legal costs so far were about £100,000 and the judge said the sums were "frankly absurd".
He added: "What I am urging the parties to do is frankly to sort this out, because the costs are frankly absurd in the context of what this is about."
No date was set for a further hearing in the case.