A police force has been accused of being "institutionally racist" despite one of its officers being cleared of assault after one of the force's own race relations advisers was Tasered in the face after repeatedly being mistaken for a suspect.
Supporters of Judah Adunbi, a 64-year-old black African man from Bristol, lashed out at Avon and Somerset Police after acting sergeant Claire Boddie was acquitted.
She had been accused of unlawfully discharging a Taser in the Easton area of the city on January 14 last year when Mr Adunbi refused to confirm his identity.
She said he looked "familiar" to a suspect wanted on an arrest warrant.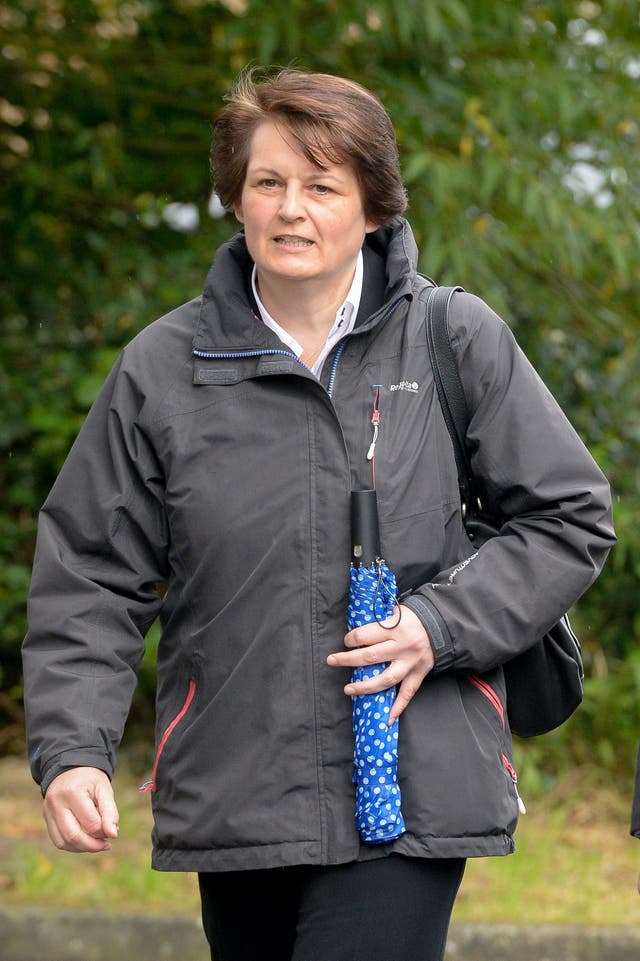 In a slip of the tongue in court, her defence solicitor Richard Shepherd even mixed up the names, addressing Mr Adunbi as "Mr McCalla".
Members of the public exclaimed and Mr Shepherd apologised for the error.
Desmond Brown, an equality campaigner who sits on several police and council boards in Bristol, accused the force of being "institutionally racist" when he spoke to reporters outside court.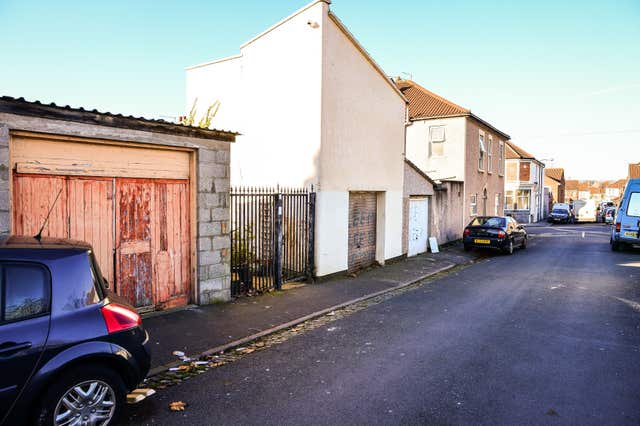 "Justice doesn't work for people of colour in Bristol. There is a disturbing pattern.
"It feels like trying to move a dinosaur that doesn't want to change.
"We are now considering civil action and will continue to fight for justice and equality."
Supporters also hit out with claims Ms Boddie was given "special treatment" because she was a police officer.
Persistent requests were made for the case be heard in Bristol but it was moved to Salisbury.
When arriving at court, the defendant was whisked through a back door away to avoid the main entrance.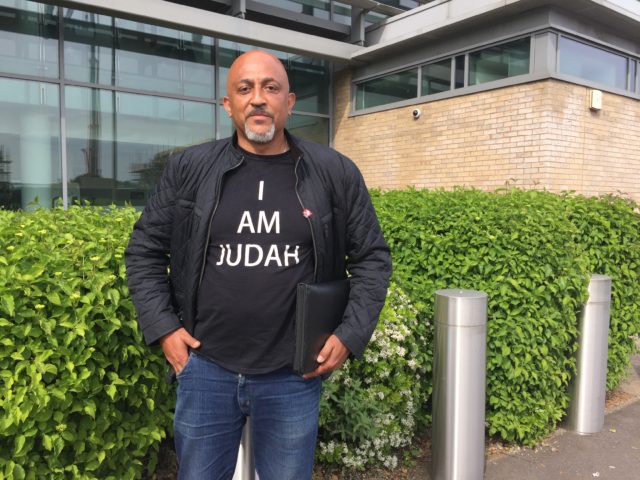 The judge did order her details to be recorded by the court to show that "everyone was seen to be treated fairly under the law".
Prosecutors refused to release footage shown as evidence in the trial which would normally be published.
Ms Boddie's solicitor failed in a bid to stop Mr Adunbi giving evidence.
When he did try to speak in detail, Mr Shepherd said his "grandstanding" was not relevant to the case.
The judge made Ms Boddie enter the dock like any other defendant after it was asked she be excused from doing so.
The trial heard how Mr Adunbi claimed the officers were "victimising" him because it was not the first time they had mistaken him for the defendant.
They approached him from behind as he walked home with his dog and a scuffle ensued after he repeatedly told them to leave him alone and refused to give his name.
He told the court he felt like his head was "frying" after falling to the floor from the Taser blow.
Ms Boddie said she acted with reasonable force in defence of herself and fellow officer Pc Darren Weston, seeing Mr Adunbi as a danger because he had keys in his hand and had made verbal threats.
He later used them to open a gate at his home.
He described him as uncooperative with police, but said this was his right.
He said the prosecution "failed" in its attempts to persuade him she had not acted in self-defence.
Ms Boddie now faces a gross misconduct hearing after The Independent Office for Police Conduct (IOPC) found she had a case to answer but this does not include allegations she discriminated against Mr Adunbi.
Deputy Chief Constable Sarah Crew, who leads the force's diversity and inclusion board, said: "We're proud of the positive engagement we already have with our multi-cultural neighbourhoods but we know there's more work to do and conversations to be had to improve our understanding of those who live in our communities, their concerns, the issues they face and our relationships with them."
The force has a string of groups dedicated to this work, supports organisations like the Black Police Association, conducts "outreach" programmes while Independent Advisory Groups, of which Mr Adunbi was a member, are "undergoing a review", she said.