Twenty four doctors criticised by the hyponatraemia inquiry in Northern Ireland have referred themselves to the General Medical Council (GMC).
The regulatory body said it would consider whether there were grounds for further investigation and action.
A public inquiry was set up in 2004 to investigate the deaths of children Claire Roberts, Adam Strain, Raychel Ferguson, Lucy Crawford and Conor Mitchell and made serious criticisms of their care.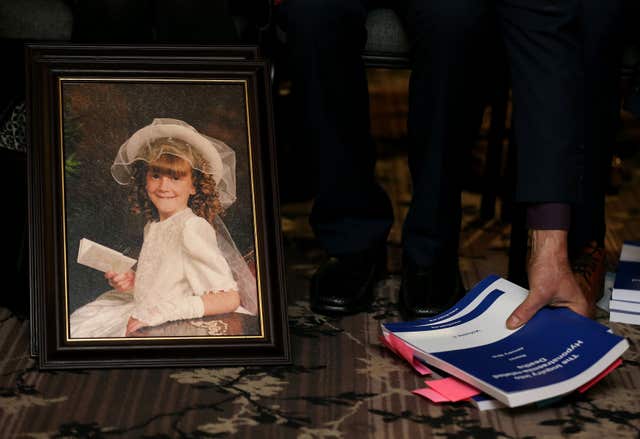 "We are currently considering whether there are grounds for us to take action against any of those named in the report in relation to their fitness to practise.
"We have established a dedicated team to take this work forward."
Police are investigating the death of Claire, nine, who died in Belfast's Royal Victoria Hospital in 1996 from the medical condition hyponatraemia, caused by a lack of sodium in the bloodstream.
It was one of five deaths later investigated by Hyponatraemia Inquiry chairman Mr Justice O'Hara, who ascribed Claire's death to negligent care and said there was a cover-up.
In a report published in January, the inquiry chairman considered how hospitals managed fluids while treating the children and recommended a statutory duty of candour be introduced.
The GMC welcomed the emphasis put on candour, but added: "We are not persuaded, therefore, that a statutory duty of candour for individual professionals with criminal sanctions attached is likely to be the most efficacious way forward."
It said Mr Justice O'Hara's report highlighted serious failures in the care of five young children.
"It levels profound criticisms at both individual doctors who were charged with their care and at the culture and conduct of the institutions in which they worked.
"Although much time has passed, and much has changed, since the tragic events described by Justice O'Hara, it remains vital that all concerned consider the lessons that can still be learned and the actions that should now be taken."