Money saved from the cancellation of rail electrification between Swansea and Cardiff should be used to fund transport improvements in Wales, MPs have urged.
A report by the Welsh Affairs Committee, entitled The cancellation of rail electrification in South Wales, calls on the Government to not use the money on projects such as Crossrail 2 or the Northern Powerhouse.
The committee points to a "stark gap" in funding between Wales and other parts of the UK, and says the cancellation of the electrification scheme has had a "demonstrable economic cost to the areas affected" and "left local people and businesses feeling badly let down".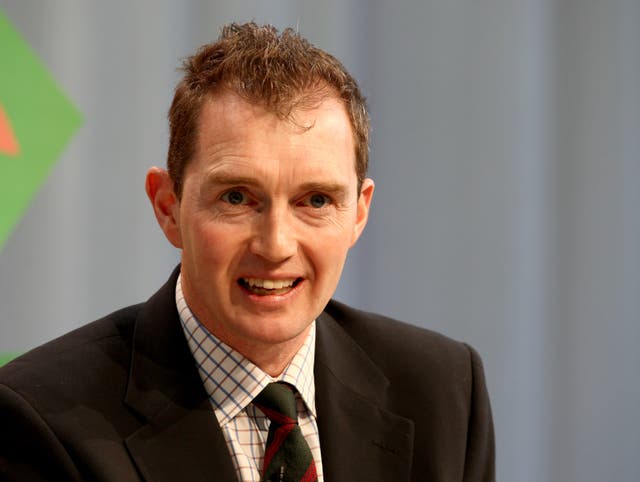 He said: "It is calculated that the cancellation of the rail electrification between Cardiff and Swansea has saved the Government hundreds of millions of pounds, and this money can't simply go back in the pot.
"Wales cannot have the only stretch of the line not to be improved then see the money saved go towards Crossrail 2 or the Northern Powerhouse. The money saved must be spent here in Wales.
"These decisions have a demonstrable economic cost to the areas affected. We have just seen Virgin Media jobs moved from Swansea to Manchester.
"When HS2 will see the journey time from Manchester to London slashed to only one hour eight minutes, while Swansea to London will be 2 hours, 45 minutes, it comes as no surprise."
Mr Davies said the "failures in planning and delivery" of the Great Western line are "well known", adding: "Projected costs and benefits were completely out of sync with reality.
"Delays and watered down proposals mean that even the introduction of much needed new rolling stock has left a sour taste."
The report notes that electrification of the Swansea to Cardiff line would not have made a "significant" improvement to journey times unless the line was straightened, but says electrification would have brought other benefits such as fewer emissions.
It recommends that the Government considers the case for straightening to enable trains to run at higher speeds, and warns that it should "carefully" consider the merits and potential costs of the proposed Swansea Bay Metro.
A Department for Transport spokesman said: "We are investing in the most significant upgrade of our rail network since Victorian times to improve journeys for passengers across the country, including in South Wales.
"Thanks to this investment passengers travelling to South Wales on the Great Western Mainline are already benefiting from modern faster trains with more space and better facilities like wi-fi.
"We will respond to the report in due course."