Culture Secretary Matt Hancock has admitted the government does not have the power it needs over social media companies after 10 firms snubbed his invitation for talks.
The 14 largest companies were invited to a meeting with the Cabinet minister but just four attended.
Mr Hancock has announced new laws will be introduced to tackle the internet's "wild west" to make Britain the "safest place in the world" to be online.
He told BBC One's Andrew Marr Show: "One of the problems we have got is that we engage with Facebook, Google and Twitter and they get all of the press, they get all of the complaints in the public debate but there's now actually a far greater number of social media platforms like musical.ly.
"They didn't show up and the companies have now got over a million on their site."
Told the failure of the companies to show up to the meeting, along with Facebook founder Mark Zuckerberg's refusal to appear before MPs showed Britain did not have the power it needed, he replied: "I very much agree with you and that's one of the reasons we are legislating.
"The fact that only four companies turned up when I invited the 14 biggest in gave me a big impetus to drive this proposal to legislate through."
Mr Hancock said he "hopes we get to a position" where all users of social media users has to have their age verified.
Proposals were outlined by the Government last year on imposing an industry-wide levy on social media firms like Facebook and Twitter to fund measures tackling online harm.
It is understood the move will be subject to a further round of consultation with the sector and charities before any decision is made on pushing ahead with it.
A new code of practice to tackle bullying, intimidating or humiliating online content and a regular internet safety transparency report to keep tabs on online abuse could be included in new legislation.
The Department for Digital, Culture, Media and Sport and the Home Office are jointly working on a white paper that is expected to be published in the autumn.
A consultation carried out following the Internet Safety Green Paper in October found users felt powerless to deal with online safety concerns, with four in ten experiencing abuse online and 60% witnessing inappropriate content.
Home Secretary Sajid Javid said: "Criminals are using the internet to further their exploitation and abuse of children while terrorists are abusing these platforms to recruit people and incite atrocities.
"We need to protect our communities from these heinous crimes and vile propaganda, and that is why this Government has been taking the lead on this issue.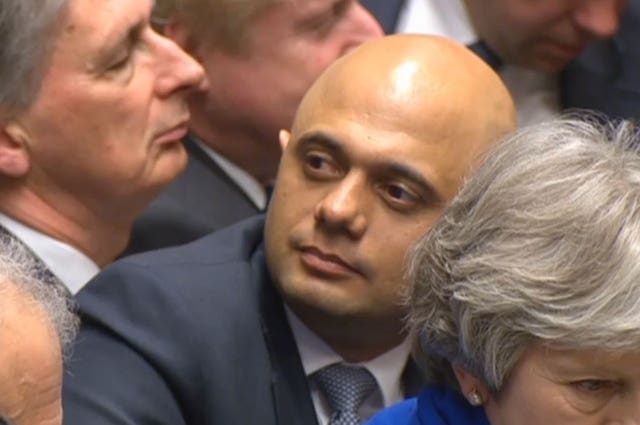 Alex Holmes, deputy chief executive officer at young people's charity The Diana Award, said: "We look forward to seeing government, industry, businesses, schools and the wider children and charity sector workforce continue to work together to make the internet a safer place for all."
Barnardo's chief executive officer Javed Khan said: "We have long seen the harm that online can bring to children's lives. Our own child sexual abuse services saw a 38% increase last year in children referred. Online can be a force for good but the ease of exploitation of children must be tackled.
"We urge government in the white paper to consider legislation that ends the era of technology self-regulation and puts children's safety at the heart of the online world. Taking action now is vital to protect the next generation of children."