Theresa May must "get on with it" and take Britain out of the European customs union "as fast as is reasonably possible", Boris Johnson has said.
The Foreign Secretary's warning came against a backdrop of Brexiteer unease about the proposed "backstop" arrangement to keep the UK closely tied to EU customs rules if alternative solutions to the Irish border problem cannot be found.
Chancellor Philip Hammond acknowledged the two alternative models currently being considered by the Cabinet to provide the basis for a future customs deal were "works in progress".
Despite assurances it will be time-limited, the plan has sparked concern in the Leave camp that a temporary arrangement may be allowed to become permanent.
Environment Secretary Michael Gove said the arrangement should last no longer than "weeks or months" while prominent Brexiteer Jacob Rees-Mogg delivered a scathing verdict on the plan, accusing the Government of being prepared to "kowtow" to Brussels.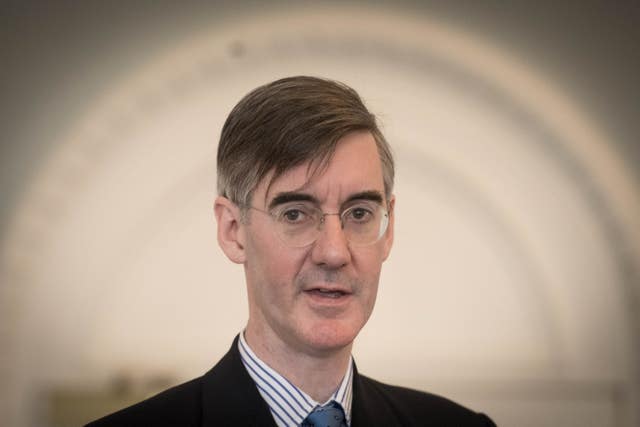 During a visit to Argentina, the Foreign Secretary told Bloomberg TV: "The Prime Minister is the custodian of the plan, which is to come out of the customs union, out of the single market and to get on with it, to get on with that project with all convenient speed, and that is what we are going to do.
"I think it's important for people to have a sense of when it's going to happen and to be able to do it as fast as is reasonably possible."
Spelling out a detailed list of requirements from any deal, Mr Johnson added: "The Prime Minister has made it absolutely clear that we are coming out of the customs union and we're coming out of the single market and what is entailed by those promises is very precise.
"It means we take back control of our tariff schedules, we set our own tariffs, we run our own commercial policy.
"It means we are able to do things differently if we choose, when it comes to our regulatory framework. That's very, very important. Otherwise, you're not taking control of your laws, you're not taking back control of your borders."
Mr Hammond used a speech to the CBI to insist a solution to the customs dilemma can be found, although he acknowledged it would involve further work to develop.
Ministers are still considering which customs model they want to adopt after Brexit.
Brexiteers including Mr Johnson support the "maximum facilitation" scheme – known as Max Fac – which would use trusted trader arrangements and technology like number plate recognition cameras to avoid the need for border checks.
The Prime Minister is thought to support a new "customs partnership" where the UK collects tariffs on behalf of the EU for goods intended for the bloc, with traders potentially able to claim a rebate if British duties vary.
The CBI has backed the UK remaining in the customs union, but Mr Hammond told business leaders that would not be necessary.
He said: "The UK has proposed two possible future customs models.
"Both are 'works in progress' but we are confident that, building on these two models, we can develop a solution that will allow us to move forward while meeting your concerns."
He added the UK also wanted a "comprehensive system of mutual recognition" to ensure products would only need to be approved in one country to meet standards across Europe.
"It is in the interests of both the UK and the EU to secure a mutually beneficial deal that will allow us to continue to have a close economic partnership and to do so as soon as possible to give businesses the certainty they need," the Chancellor said.
Meanwhile tensions between Mr Hammond and Mr Gove were exposed by a letter leaked to the Daily Telegraph in which the Environment Secretary blamed the Chancellor's department for a defeat on Brexit legislation in the Lords.
Mr Gove accused the Treasury of "short-sightedness" over a post-Brexit environmental regulator, saying its opposition to the proposal had led to an "entirely predictable and avoidable defeat" for the Government as peers voted to maintain EU green rules.