Theresa May must "get on with it" and take Britain out of the European customs union "as fast as is reasonably possible", Boris Johnson has said.
The Foreign Secretary's warning came as fellow Cabinet Brexiteer Michael Gove cautioned that a proposed "backstop" arrangement to keep the UK in the customs union after Brexit should last no longer than "weeks or months".
Meanwhile, Tory backbench Brexiteer Jacob Rees-Mogg delivered a scathing verdict on the plan, accusing the Government of being prepared to "kowtow" to Brussels.
The leader of the influential European Research Group said the approach adopted to Brexit talks was a "sign of abject weakness".
Rather than "preparing for failure", the Prime Minister should be getting Britain ready for withdrawal from the EU without a deal if its demands are not met, he said.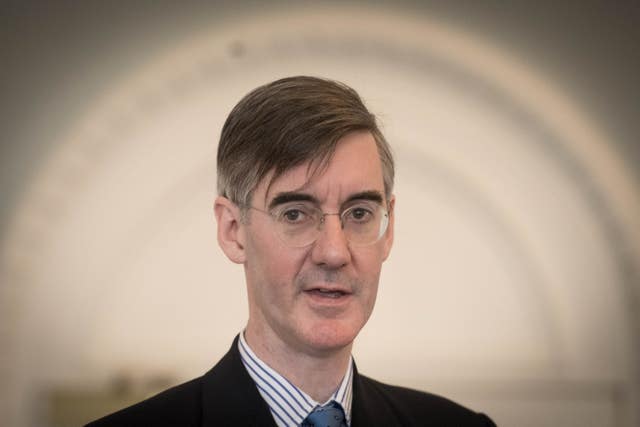 Despite assurances it will be time-limited, the plan has sparked concern in the Leave camp that a temporary arrangement may be allowed to become permanent.
Mr Johnson urged Leave backers on Monday to give Mrs May "time and space" to deliver the Brexit she has promised, telling them there was no need to "fear betrayal".
But in an interview on Tuesday, he left no doubt he wants the UK to quit the customs union as soon as possible.
During a visit to Argentina, the Foreign Secretary told Bloomberg TV: "The Prime Minister is the custodian of the plan, which is to come out of the customs union, out of the single market and to get on with it, to get on with that project with all convenient speed, and that is what we are going to do.
"I think it's important for people to have a sense of when it's going to happen and to be able to do it as fast as is reasonably possible."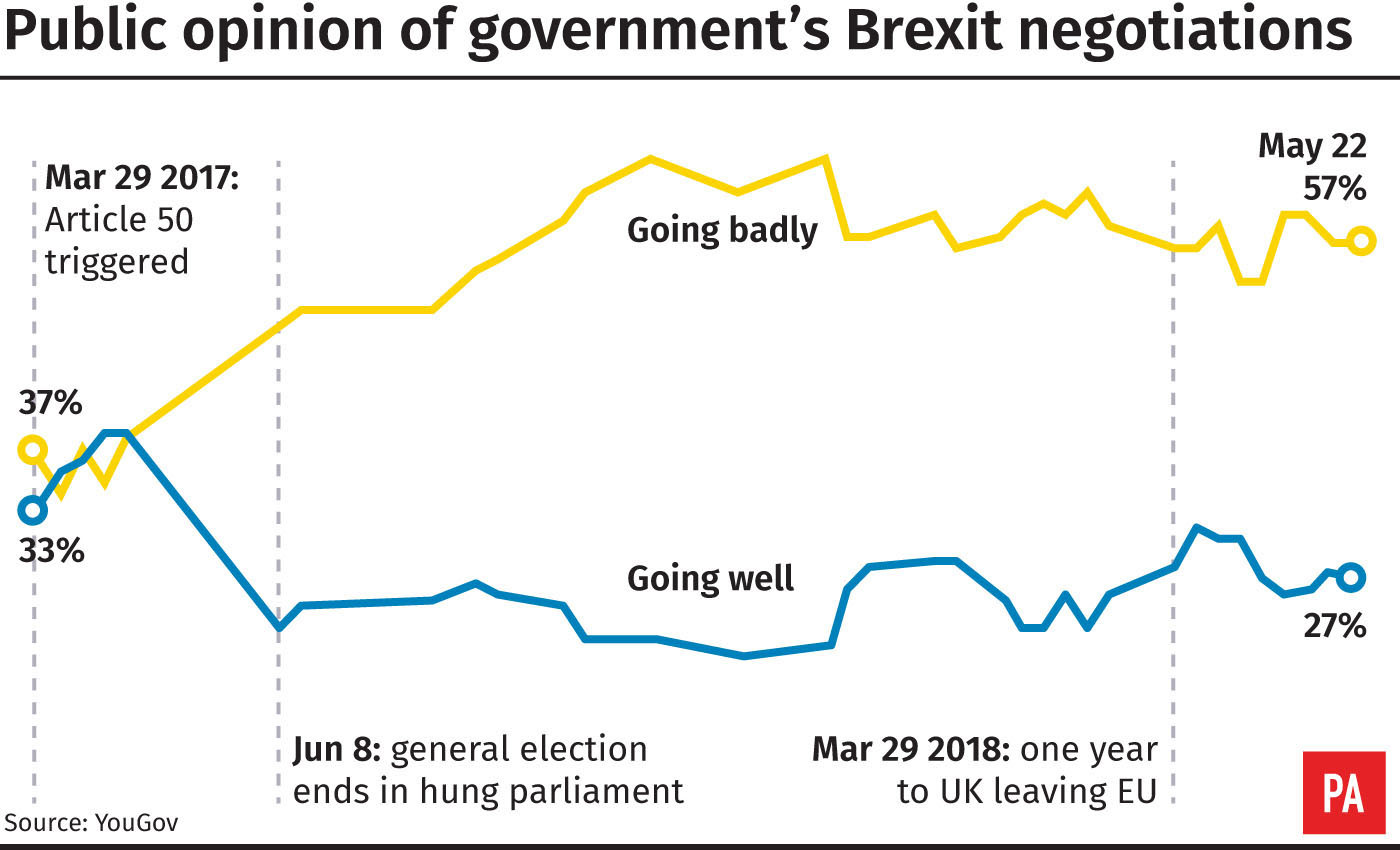 "It means we take back control of our tariff schedules, we set our own tariffs, we run our own commercial policy.
"It means we are able to do things differently if we choose, when it comes to our regulatory framework. That's very, very important. Otherwise, you're not taking control of your laws, you're not taking back control of your borders."
In a sign of the unease among Tory Eurosceptics, Mr Rees-Mogg issued a strongly worded message to the Prime Minister, urging her to stand up to EU Brexit negotiator Michel Barnier.
"For the Government to be preparing for failure two and a half years before the point at which they ought to be ready is just weak," he said in his Conservative Home podcast.
"The Government should prepare for success and if they find shortly beforehand that they need a fallback position that is when it should be drawn up.
"To go into the negotiations, to say to Mr Barnier 'we will kowtow before you in every way you possibly want if we cannot get everything ready by the due date', encourages him to say 'oh well, just kowtow, I'm quite happy', and make no effort to come to a sensible agreement.
"I think it is a sign of abject weakness."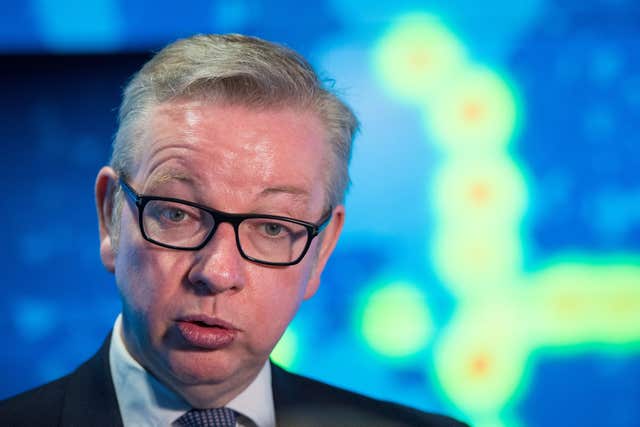 Pressed on how long the time limit would be, Mr Gove told BBC Radio 4's Today programme: "It means what it says on the tin. That temporary means not permanent. It means for a short period of time.
"The very nature of a backstop, everyone agrees, is that it should be a temporary infill to bridge the position.
"In the same way as when you move house, a bridging loan is meant to be temporary, but, whether that's weeks or months, we don't know precisely."
"I would point you to the Prime Minister's words on a number of occasions. We are absolutely determined to take back control of our borders, our money and our laws and we are making good progress in doing so."