An island adventurer has set off on his third attempt to row solo across the North Atlantic Ocean to his home in the Hebrides.
Niall Iain Macdonald, 44, began his new bid on Wednesday when he left Norfolk, Virginia, in the US at 6am local time (10am GMT) bound for the Isle of Lewis.
He hopes to complete his 3,400-mile challenge in three to four months rowing for 12 hours a day on a two-hour on/off rotation.
Mr Macdonald, a freelance broadcaster, signalled the start of his challenge with a simple post on Twitter and Facebook – "How long should you try? Until. 36°55′17″N 76°11′19″W"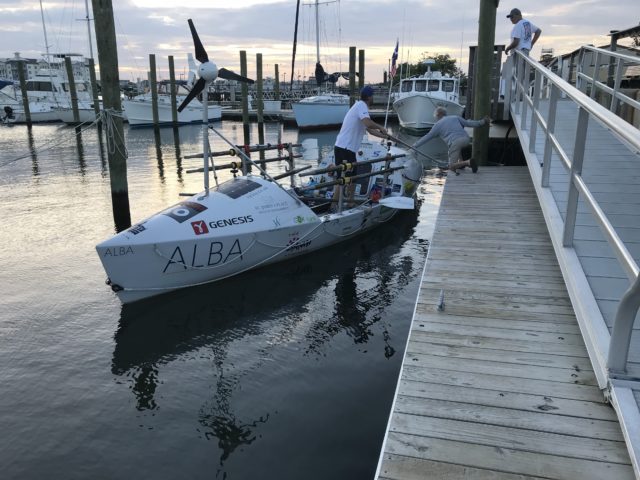 His first attempt at the challenge in 2014 ended when he suffered a bad accident on board just nine days into the trip.
In 2017 he spent six weeks in New York waiting for a weather window that would allow him to clear land safely – but it never came due to a series of low pressure systems.
He returned again in April this year and spent another two weeks on stand-by before deciding to move further down the US coast to take advantage of better weather conditions.
His 24ft rowing boat, Alba, finally set off from Norfolk on Tuesday.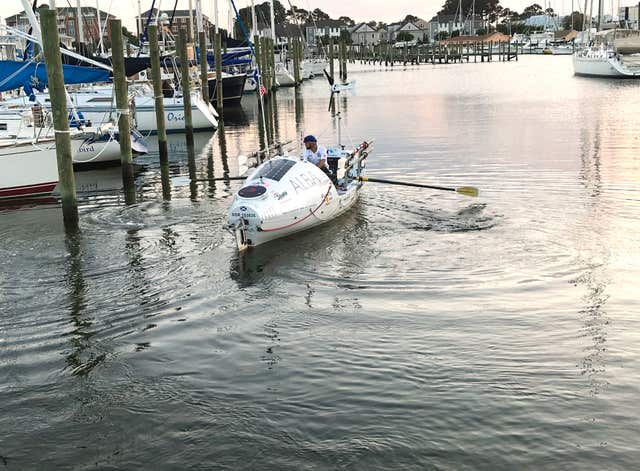 "I was a bit nervous about coming down to Norfolk as it was a bit of a gamble, but one that we felt was worth taking.
"I had already spent two weeks sitting in New York on stand-by and there was no sign of a weather window appearing there any time soon."
The adventurer is undertaking NY2SY to raise at least £100,000 for the Scottish Association for Mental Health (SAMH).
Although he will be rowing solo, he has a shore-based support team led by Leven Brown, who was part of Mark Beaumont's assistance for his Around Britain cycle challenge.
Mr McDonald added: "The main motivation for NY2SY Solo North Atlantic row is to raise at least £100,000 for SAMH and also hopefully this will encourage people to seek help or find out more about mental health issues.
"Any donations are very welcome. I'm going to be struggling out there at times.
"What will be driving me forward is knowing that there will be people back here who'll be supporting me and also the wider issue of SAMH."
Julie Macdonald, SAMH senior fundraising manager, said: "We want to say thank you to Niall Iain for choosing to support SAMH during this unique personal challenge. We wish him luck and every success in his venture."