Taxi-hailing firm Uber is to offer insurance cover for its drivers including sickness, injury and maternity and paternity payments, it has announced.
Chief executive Dara Khosrowshahi said the company had focused too much on growth and not enough on its workers.
"An important part of being a good partner is being a good listener.
"Drivers have told us that they enjoy the freedom of being their own boss and choosing if, when and where they drive.
"But drivers have also told us they want more security and peace of mind, life's ups and downs such as an injury, sickness or having a baby should not come with all of the additional financial stress.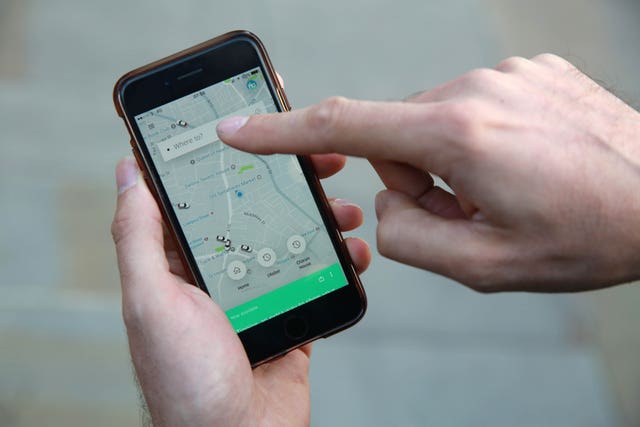 The firm said it was launching a partner protection programme in partnership with insurer Axa, funded by Uber at no cost to drivers.
"This new product covers all eligible partners in the UK for major costs or lost income resulting from accidents or injuries that occur on trip.
To be eligible for the off-trip insurance, a driver must have completed 150 trips in the previous eight weeks.
The scheme starts on June 1 and will cover more than 150,000 Uber workers across Europe, including 70,000 drivers and couriers in the UK.
Mick Rix, national officer of the GMB union, said: "At long last Uber are starting to listen to GMB members' complaints regarding the company's treatment of drivers and denying them their rights.
"This is a major step in the right direction, but our successful court victories, winning workers' rights for Uber drivers, could have all been avoided if they had sat down and talked with GMB from the start."
James Farrar, of the International Workers Union of Great Britain, said: "It's good to see Uber is reacting to the pressure piled on by the IWGB's campaigns and legal action.
"Sadly, this is once again a case of tinkering around the edges for a quick PR win, rather than dealing with the issue at hand.
"If Uber really cares about the workers on which the business relies, it should stop fighting us in court and give the drivers the rights they are entitled to under the law."
Shadow business secretary Rebecca Long-Bailey said: "This decision is long overdue and we hope that it is more than simply a PR move to repair their public image.
"Uber and companies like it must put an immediate end to exploitative practices and ensure that their workers have full access to their legal rights, such as the minimum wage.
"Labour will ensure that all workers have equal rights from day one and introduce a Real Living Wage of £10 an hour by 2020."
A spokesman for London Mayor Sadiq Khan said: "With the expansion of the gig economy, too many Londoners still suffer from low pay, and a lack of security at work.
"Sadiq therefore welcomes any commitment to give drivers and couriers in London more security through access to sick pay, and maternity and paternity pay, and the mayor hopes it becomes the norm across the gig economy."
Rachel Reeves, who chairs the Business, Energy and Industrial Strategy Select Committee, said: "While it's welcome Uber are providing their drivers with some benefits, it is no substitute for giving them the full worker rights that tribunals have found they are due.
"Rather than wait for businesses to gradually treat workers fairly, the Government should be bringing forward legislation as a priority to end bogus self-employment and ensure everyone is entitled to good work."