Northern Ireland needs a voice at the Brexit talks table, Jeremy Corbyn has said.
The Labour leader visited an Irish border bridge on Friday as part of his two-day tour of the country.
The porous 300-mile frontier is one of the most vexed issues facing negotiators in Brussels but Northern Ireland has no ministers to intervene since devolved Government at Stormont collapsed more than a year ago.
"It is impossible to go through a period so crucial as Brexit negotiations without a voice for Northern Ireland being made at the table by the political classes in Northern Ireland.
"I hope they understand that message and I hope that we can make very rapid progress on that.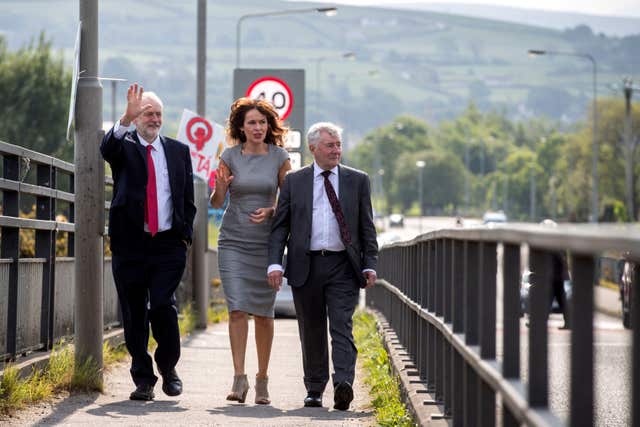 A "backstop" border option if no other deal was reached with the EU would see Northern Ireland and the rest of the UK follow Brussels regulations relating to co-operation on the island of Ireland to protect frictionless all-island trade.
The British Government has said it is focused on securing a customs deal which would avoid the need for such a backstop and has ruled out anything which would create a regulatory difference between Northern Ireland and the rest of the UK.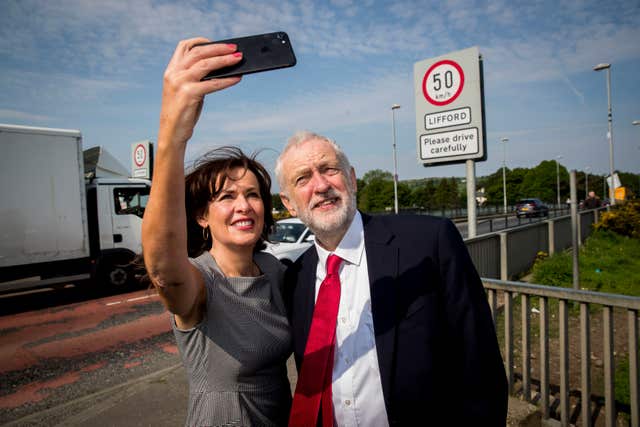 He supports a customs arrangement with the EU to protect trade and ensure no regulatory barriers after Brexit.
The Opposition leader added: "Any kind of border, physical border, virtual reality border, technological border, whatever, would be very damaging to the economy."
Mr Corbyn said a hard frontier would seriously damage Northern Ireland's north-west, including the life chances of those already suffering from excessive unemployment.
He claimed the Government was making a mess of the negotiations and was too divided and weak to get a good Brexit deal.
Northern Ireland's rudderless public services were thrown into sharp relief recently when a Civil Service decision to approve a major incinerator project in the continued absence of powersharing ministers was overturned by a court.
Mr Corbyn added: "It is unconscionable that you have civil servants making major decisions, then challenged by the courts, with elected politicians having no say whatsoever."