The father of the first British woman to die fighting with Kurdish forces in Syria has accused the Government of "back-pedalling" amid his calls to bring her body home.
Dirk Campbell said it now seemed even more likely his daughter Anna's body would be "left to rot" on the battlefield in Afrin after claiming a meeting with Alistair Burt, minister of state for the Middle East, gave him little confidence of progress.
Ms Campbell died in March after apparently being hit during Turkish air strikes while fighting with the Kurdish Women's Protection Units (YPJ).
In an open letter to the Government last week, Mr Campbell claimed Turkish authorities had flouted international humanitarian law by not doing their duty in searching for the dead and preventing their bodies being "bespoiled".
He said charities were prevented from getting to the site to assist, and as a result, his daughter's body has still not been brought back to the UK.
The 67-year-old has since met officials after calling on the Government to do more to address the "atrocities" in Syria and to help him be reunited with his daughter.
The 26-year-old is the eighth Briton to have died in the country so far.
She flew to Syria via Lebanon about a year ago where she joined the YPJ, an all-female brigade of the Kurdish People's Protection Units (YPG), which has about 50,000 Kurdish men and women fighting against Isis in the north of the country.
Speaking to the Press Association, Mr Campbell, of Lewes, East Sussex, said: "It is a scandalous state of affairs.
"I had hoped for a less equivocal response from the Foreign Office. It is just completely back-pedalling. They are not supporting the Kurds."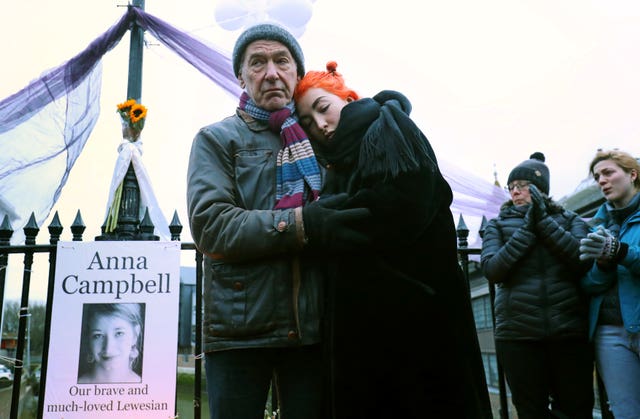 Ruth Cadbury, Labour MP for Brentford and Isleworth where another of Ms Campbell's sisters lives, said in a statement released by the family that she was "disappointed" Mr Burt was "not prepared to commit the Government to challenging Turkey's actions".
Mr Campbell's MP, Conservative Maria Caulfield, said she was trying to arrange a meeting for him with Prime Minister Theresa May.
In a YPJ video filmed before she left for Afrin, a smiling Ms Campbell told the camera how she was known by her nom de guerre of Helin Qerecox.
She said she was "happy and proud" to join her friends and defend against fascism.
Conflict between Turkey and Kurdish groups has been inflamed since January.
In the week of Ms Campbell's death, Turkey's president Recep Tayyip Erdogan said the country's military had captured the town centre of Afrin, which was previously controlled by the YPG.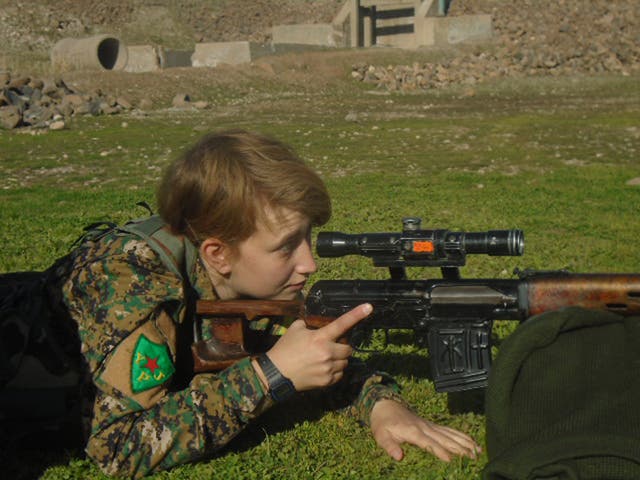 "As the UK government has no consular presence in Syria, our ability to help is extremely limited.
"The UK has repeatedly raised its concerns with Turkey following its intervention into Northern Syria.
"While we recognise Turkey's legitimate right to defend its borders, it is essential that the rights of innocent civilians are protected.
"Turkey has assured us of its commitment to respect international law in its operations.
"Where there is credible evidence that human rights have been violated, then those responsible should be held to account.
"Anybody who travels to Syria against our advice is putting themselves at considerable risk."