A committee which blocked a probe into allegations that Commons Speaker John Bercow bullied members of staff should have greater independence, a former women's minister has said.
Liberal Democrat deputy leader Jo Swinson recommended giving votes to lay members of the Commons Standards Committee after it voted three-two against allowing Parliament's watchdog to investigate the claims.
Mr Bercow has emphatically denied allegations that he bullied former private secretaries Angus Sinclair and Kate Emms.
In an interview with the Press Association, Ms Swinson called for greater independence within the complaints system, and said confidence in it had been lacking.
"I think there is a strong case for having greater independence within that system, and I appreciate the challenges that there are of that within the House.
"That's an argument that still needs to be won, bluntly."
Asked about MPs' refusal to give permission to Parliament's standards watchdog to investigate the allegations against Mr Bercow, Ms Swinson said: "There are lay members on that committee but they are not voting members and I think that that's one potential solution to that, to give that proper independence and I think personally that that would be a good thing to happen because I think independence is important."
"I feel that those need to be able to include past complaints, there needs to be a balance – the new system needs to not be swamped by every complaint that could possibly be brought from the last several decades.
"But I think there definitely needs to be the ability for the system to assess things that have happened prior to this new behaviour code being put in place."
The East Dunbartonshire MP added: "I think that that historic element being possible is important and there's clearly been allegations made that do need to be looked at independently.
"It's very difficult for individuals to see allegations and denials that have been made and know how to assess that situation without that full knowledge, and that's what you have an investigation process for."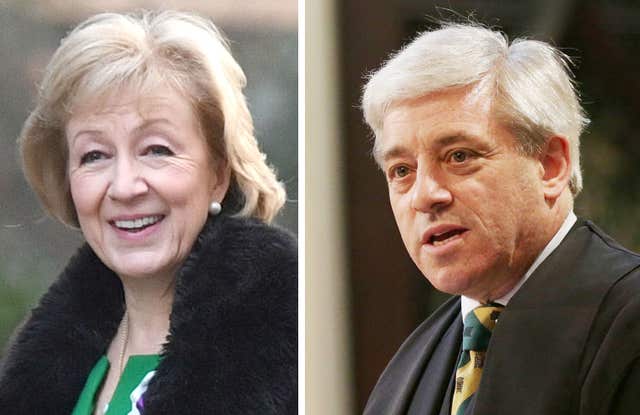 "I was a bit surprised that the statement the other day didn't actually get to the word 'sorry', not least because my personal experience of dealing with the Speaker is that he is usually very courteous and perhaps he's given that apology in private, I don't know," Ms Swinson said.
"What we need to focus on is getting that system right so that no matter who their complaint is against have got confidence in a system that will be independent and will be able to look without fear or favour at the complaint that they have put forward, that they will be treated with civility, with consideration, with sensitivity, with confidentiality if that's what they want as well, and also that it's done fairly and people know how it will be dealt with."
Ms Swinson also called for a change in the culture inside Westminster, saying there is a "lack of professionalism in the culture and also an exceptionalism".
"This is in many ways a strange place to work… but that shouldn't mean that we're excepted from normal standards of professional working lives."
Prominent Conservative backbencher Jacob Rees-Mogg came to the defence of Mr Bercow, and said that complaints about his behaviour from former military officer David Leakey, who served as Black Rod until 2017, was "not quite what one expects
of a general".
"I'm a great admirer of John Bercow," Mr Rees-Mogg told LBC radio. "I think he's been a very important reforming Speaker who has helped the House of Commons hold the Government to account.
"But he has a temper. Some people do. I think if you were to say that nobody in public life were ever allowed to lose his temper, we wouldn't have many people left in public life. I don't think there's any evidence that he is a bully."
Referring to Mr Leakey's claim that Mr Bercow's behaviour could be "intimidating", Mr Rees-Mogg said: "Dare I say that Black Rod, a general of many years standing who seemed to be frightfully upset that the Speaker banged the table, is not quite what one expects of a general."