Pressure on Theresa May to reform Northern Ireland's strict abortion laws has intensified with Labour calling on the Government to back fresh legislation.
The Prime Minister had already faced calls from MPs across the Commons – including within her own Cabinet – to resolve the "anomalous" situation in Northern Ireland following the overwhelming referendum result in Ireland in favour of liberalisation.
Labour said it was now "looking at legislative options" to see how that could be achieved by Westminster.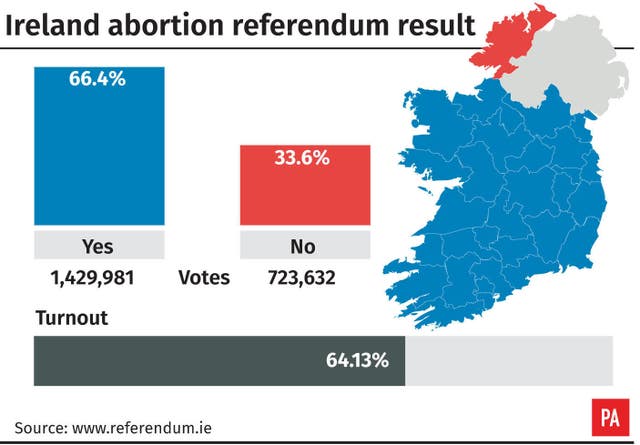 But the Prime Minister faces a political headache over the issue because her fragile administration depends on the support of the 10 Democratic Unionist Party MPs – who strongly oppose any reform to Northern Ireland's strict laws.
In a post on Twitter, Mrs May said: "The Irish Referendum yesterday was an impressive show of democracy which delivered a clear and unambiguous result.
"I congratulate the Irish people on their decision and all of #Together4Yes on their successful campaign."
Downing Street believes that any reform in Northern Ireland "is an issue for Northern Ireland", a source said, adding "it shows one of the important reasons we need a functioning executive back up and running".
DUP leader Arlene Foster said: "The legislation governing abortion is a devolved matter and it is for the Northern Ireland Assembly to debate and decide such issues.
"Some of those who wish to circumvent the assembly's role may be doing so simply to avoid its decision.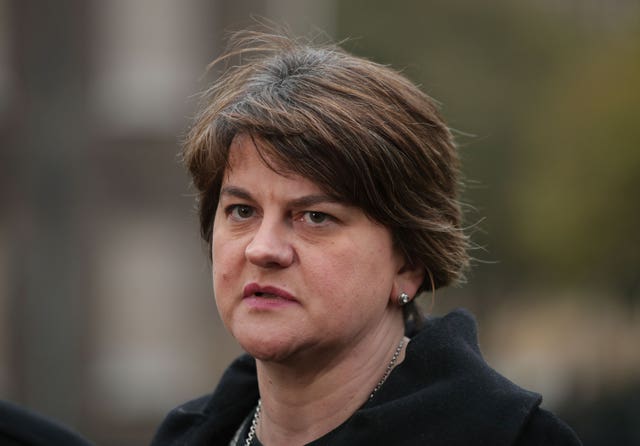 Setting out Labour's position, shadow women and equalities minister Dawn Butler said: "Fifty years ago, abortion was decriminalised under a Labour government but women in Northern Ireland are still denied this fundamental right, having to travel to mainland UK or faced with potential prosecution and imprisonment at home.
"This is an injustice. No woman in the UK should be denied access to a safe, legal abortion."
She said the changes should be made by the Northern Ireland Assembly, but women "should not have to suffer in its absence" therefore the UK Government should act.
"We call on the Government to support legislation to extend abortion rights to Northern Ireland," she said.
"Labour is looking at legislative options for achieving this and urge the Conservatives to work with us to make it law."
Labour MP Stella Creasy claimed more than 140 parliamentarians had already signalled support for an effort to change the law in Northern Ireland and called on Mrs May to "say you will give a free vote on 21st century abortion laws".
The forthcoming Domestic Abuse Bill promised by ministers could be used as a vehicle for MPs hoping to change the law in Northern Ireland.
In a sign of the pressure from within Mrs May's own party, Education Minister Anne Milton suggesting she would back liberalisation if there was a free vote.
The current situation "does feel anomalous", she told ITV's Peston on Sunday.
Cabinet minister Penny Mordaunt indicated her support in the wake of the Irish vote and former women and equalities minister Justine Greening said: "It's clear it's now time for debate and action to achieve the rights for NI women that we have as women across the rest of the UK."
Sarah Wollaston, the Tory chairwoman of the Commons Health Select Committee, said: "I would vote to support an extension of abortion rights to all women across the whole UK.
"As this is a devolved issue, if an amendment is not accepted by the Speaker, then there should at very least be a referendum in Northern Ireland on this issue."
But Justice Minister Rory Stewart warned against the Commons intervening on the issue.
He told BBC's Sunday Politics the UK Government was acting as a "caretaker" administration in the absence of Stormont, and "that must not be used to make fundamental constitutional, ethical changes on behalf of the people in Northern Ireland".