The family of a man who died after a car was driven into a group of people has described him as "kind and loving".
Nathan Marshall, 30, from Reddish, died in hospital after he was hit by the black Audi A4 outside the Salisbury Club in Brinnington, Stockport, Greater Manchester, at about 10.45pm on Sunday.
In a statement, his family said: "Nathan was our much loved son, he was kind and loving and a wonderful friend to the many people who knew and cared about him.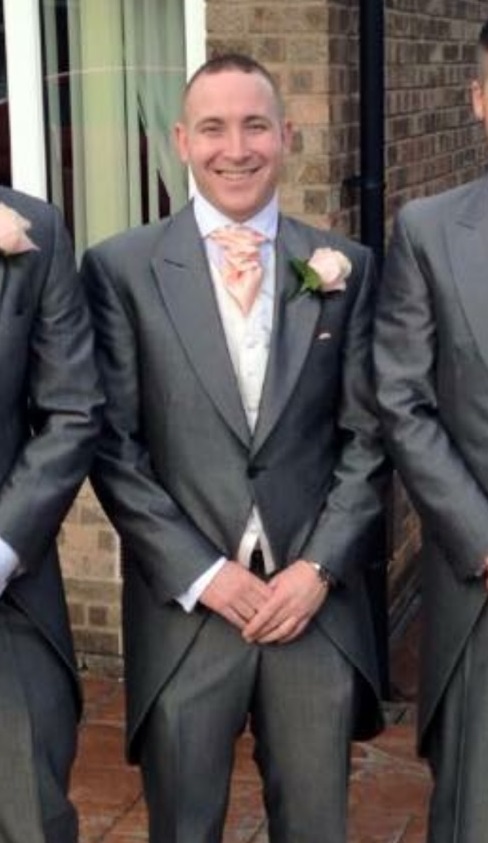 A 30-year-old man was arrested on suspicion of murder after he presented himself at Central Park police station shortly before 10pm on Monday.
He remains in custody.
Two other men, aged 31 and 33, suffered minor injuries in the collision.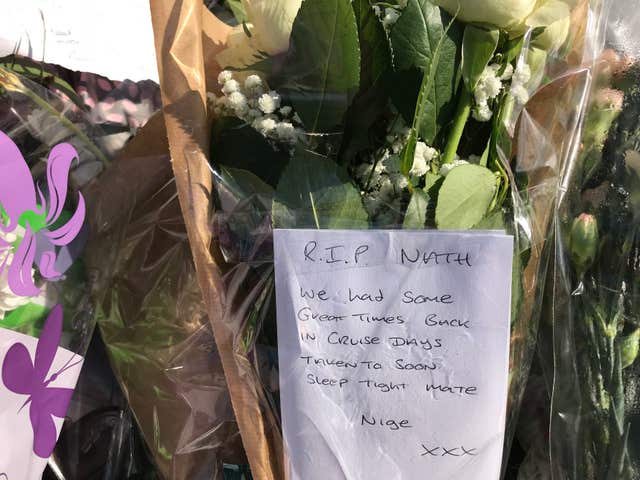 On Tuesday, floral tributes left at the scene said Mr Marshall had a new baby sister.
At the police cordon outside the club on Truro Avenue, dozens of bunches of flowers and cards had been left.
One note attached to flowers read: "From the landlady and family and customers of The Salisbury Club, so very sorry we tried our hardest.
"We'd only met you for the first time but we'll never forget your pleasant smile. Rest in Peace."
Another read: "RIP Nathan, We had some great times back in cruise days. Taken too soon. Sleep tight mate, Nige XXX."
A third said: "Rest in peace Nathan, You'll be missed by so many. I promise I'll look after your baby sister for you, always in my heart, Liv XXXX."
Anyone with information should contact police on 0161 856 9790 quoting reference number 2575 of 27/05/18 or the independent charity Crimestoppers anonymously on 0800 555 111.