The Home Office has established contact with three people out of more than 60 who may have been wrongly removed from the UK as a result of the Windrush scandal.
Officials have trawled through around 8,000 records dating back to 2002 following fears that residents who had been in the country lawfully for decades may have been forced to leave.
It emerged earlier this month that 63 cases had been earmarked for detailed investigation.
The number comprises Caribbean individuals who are aged over 45, have been removed from the UK, and may have entered the country before 1973 – meaning they might have been protected by the 1971 Immigration Act.
Thirty-two of the cases are categorised as foreign national offenders, while 31 were people subject to "administrative" removals.
He added: "We have so far made contact with three and are asking high commissioners to assist where we do not have contact details.
"When we reach these individuals they will be invited to contact the taskforce."
The Home Office has come under pressure to state how many people have been held in immigration detention as a result of the Windrush fiasco.
Mr Javid said: "As with the removals exercise, this is a complex piece of work which involves manually examining thousands of cases in order to see whether there is anything on the record which suggests that someone could have been here before 1973 – likely to be a much smaller number.
"Officials believe that their initial investigations are likely to take between six and eight weeks."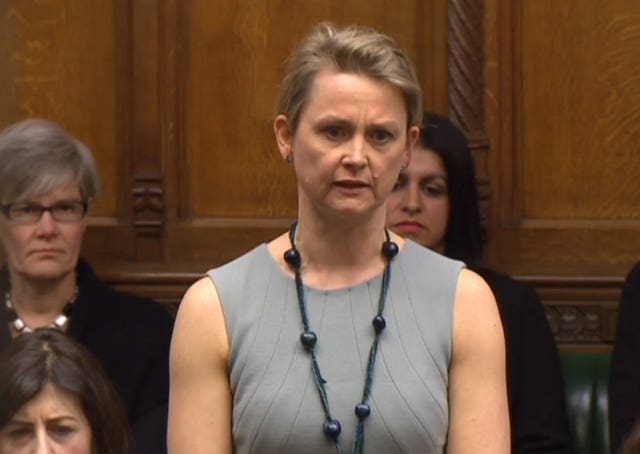 In response to the letter, Ms Cooper said: "It remains a real concern that only three of the 63 potential wrongful deportations and removals have been contacted so far, and that it will take a further six weeks for the Home Office to assess how many people may have been wrongfully detained."
Ministers faced a furious backlash over the treatment of the Windrush generation – named after a ship that brought migrants to Britain from the Caribbean in 1948.
Commonwealth citizens who arrived before 1973 were automatically granted indefinite leave to remain under the 1971 Immigration Act.
While many of those who arrived have taken British citizenship or have official documents confirming their status, others have struggled to produce paperwork demonstrating they are lawfully resident.
People who have been living legally in the UK for decades have lost their jobs, been denied access to NHS treatment, benefits and pensions, had their driving licences withdrawn and been warned they face deportation.
The Home Office has identified 19 cases where people who arrived under a highly skilled work visa subsequently departed voluntarily after they were denied leave to remain under a paragraph in immigration rules concerning "character and conduct".
One has since been issued with a visa to return, while all applications in the Tier 1 (General) indefinite leave to remain and 10-year residency routes potentially falling for refusal under the paragraph have been put on hold.
Welcoming the step, Ms Cooper said: "We've heard of a series of cases of highly skilled workers, employed in our public services and senior jobs legally for many years, now being told to leave apparently due to minor tax errors."