A father whose young daughters and wife died in Grenfell Tower said his life has "fully stopped", as an inquiry heard details of victims' final moments.
Hassan Awadh Hassan had been in Egypt when his wife Rania Ibrahim, 31, and daughters Fethia, four, and Hania, three, became trapped in the west London inferno.
He told the public inquiry into the disaster that his "only mistake" was moving the family into the flat, having been assured there was no danger in the event of a blaze.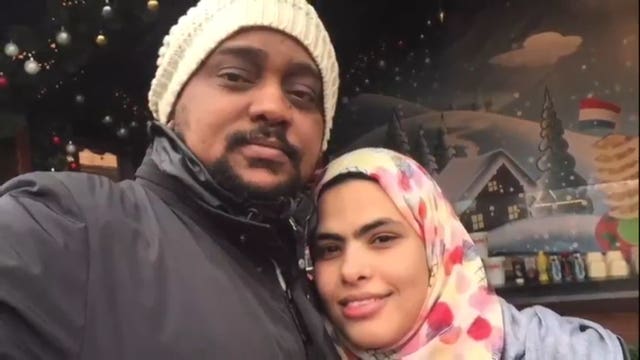 An Italian architect told her parents "be strong, I hug you both, I love you" as flames swept through her home, while a mother of two said to her son over the phone, "I can't breathe, I can't breathe".
Each presentation was given a standing ovation.
Hassan struggled for composure as he spoke about his family, supported by two loved ones at his side.
A video tribute was then played, which showed him sitting with a framed picture of his wife and daughters at his side.
He said: "What happened in Grenfell Tower is not normal. For me, life has fully stopped. I know if I keep talking I'm not going to get Rania, Fethia and Hania back."
Remembering the day of the fire, he described rushing to the airport in Egypt after seeing chaos unfolding on television.
"When I'm inside the airport, I go to duty free to buy chocolate for my two daughters. I think, 'How can I go back empty-handed?'.
"I arrive here on the same day, I never had in my mind that my wife and my daughter is going to be lost.
He had sought to reassure his trapped wife over the phone before leaving, a sorry experience shared by many that night.
Earlier, Ahmed Elgwahry told the hearing he was on the line to his younger sister, Mariem Elgwahry, 27, when she and their mother Eslah Elgwahry, 64, took refuge on the top floor.
He described standing at the bottom of the tower with the grim knowledge that running inside was an act of suicide.
He said: "On my final call with Mariem, despite her suffering, despite her gradual deterioration, despite her gradual loss of consciousness, she persisted in letting me know that she was still there.
"She started fading away from me rather rapidly, but she kept going all the way until she was no longer audible. She started to mumble, started banging the floor, and then finally, no longer responsive.
"It was at this point I presumed I lost my mum at the same time. But then about 20 seconds later, for the first time that early morning, I heard my mum's voice.
"She was struggling for breath, and said her last words: 'I can't breathe, I can't breathe'. That was the last time I heard her voice. She was so frightened that she had not spoken prior to this."
Similarly, the parents of Italian architect Gloria Trevisan shared the message their daughter had left them, during a touching video package played to the inquiry.
All three grieving families directly appealed to Sir Martin Moore-Bick to uncover the truth.
Finally, the father of Isaac Paulos, a five-year-old who died in the fire, spoke of his terrible guilt at his son's fate.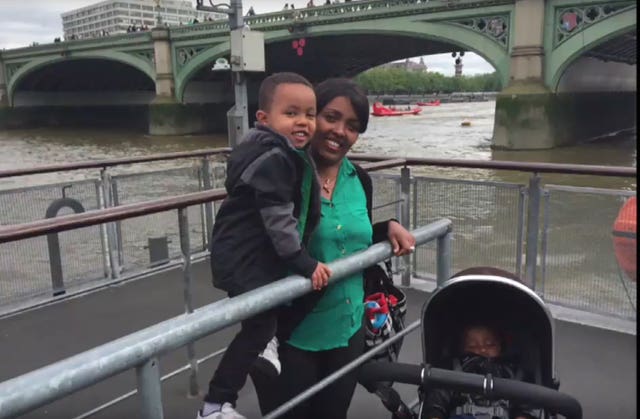 He said: "I want the truth. I will not have peace until I have the truth. I want to know why I was physically stopped from leaving the flat at about 2am.
"Why we were kept inside for so long? I want answers. If I had not listened to the fire brigade my son would have likely been alive today."
The commemorations are being heard at the Millennium Gloucester Hotel in South Kensington, ahead of evidence sessions next week.