A would-be terrorist who plotted a machete attack on a pub's gay pride night has been given an indefinite hospital order "for the protection of the pubic".
A judge at Leeds Crown Court told white supremacist Ethan Stables, 20, he posed "very real risks" to wider society, and the sentence was necessary in light of some of the "wild and crazy" things he said and did.
Stables, who has autism spectrum disorder, was arrested on June 23 last year as he made what prosecutors described as a final reconnaissance visit to the New Empire pub in his hometown of Barrow-in-Furness, Cumbria.
It followed worrying posts in which the defendant told fellow members of a right-wing Facebook group that he wanted to "slaughter every single one of the gay bastards."
Officers later found that, as well as extensively researching firearms online, Stables kept an axe and machete as his home which, said prosecutor Jonathan Sandiford, were instruments for carrying out the attack.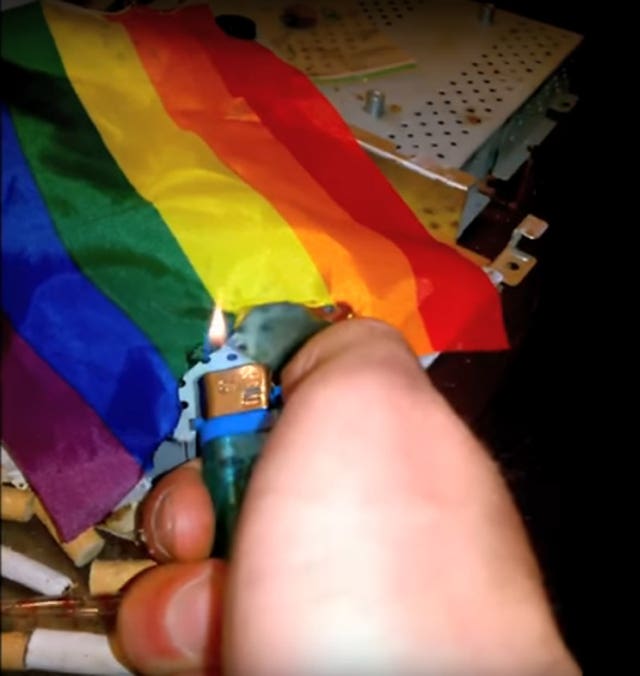 However, The Recorder of Leeds, Judge Peter Collier QC spared him a jail sentence on Wednesday, in lieu of his "severe" mental health issues.
Giving Stables an indefinite hospital order and a restriction order, he described the defendant as being someone who had "said many wild and crazy things", but added that he had actually done very little.
Mr Collier, sentencing, told him: "You are responsible for what you said and the jury decided that, by your intention, you were making plans to kill.
"It's my clear decision that, for the protection of the public, a hospital order and restriction order are necessary, and that is made."
The judge added that, despite failing to enact his plan, Stables caused alarm and distress to those who would have been the subjects of the killings.
During his evidence the defendant, described by prosecutors as a white supremacist and a Nazi, claimed that he was a fantasist, and identified as a bisexual.
"The fact that is a live issue is one of the real risks that you pose to the public."
The sentence means Stables can only be released from hospital following the decision of a mental health tribunal, and would then be closely monitored by officers from the Counter Terrorism Unit.
During the trial, jurors heard how the job-seeker held extreme views which prosecutors described as a "deep-seated hatred of black, Jewish, Muslim and especially gay people."
The court was also shown a video in which the defendant set a rainbow flag alight whilst claiming "gays look nicer on fire".
In messages sent from his phone, Stables blamed his joblessness on "faggots, n******, spastics" and the Equalities Act.
Outlining his hatred for Muslims and Jews, he said in a WhatsApp message: "My country is being raped.
"I might just become a skinhead and kill people."