The Irish Government has been criticised for apparent delays in providing support services to women affected by the cervical cancer screening controversy.
Opposition TD Stephen Donnelly said that almost two months after the issue of inaccurate test results came to light, many of the 209 women affected and their families had yet to learn what support they may receive.
"There has been no central point of contact, there has been no counselling, there has been no multi-disciplinary teams put in place, there has been no financial support," Mr Donnelly said.
He added: "One woman involved told me this morning what there is is fear and anger and confusion."
It emerged last month that an audit by the Cervical Check screening programme of 1,482 women diagnosed with cervical cancer since 2008 had found potential errors in earlier smear tests in 209 of the cases, with results showing no abnormalities when they should have flagged a cancer warning.
Mr Donnelly told the Dail he had spoken with one of the women whose screening was missed and she had only been informed on Thursday morning that she would get to sit down with a liaison officer in the next fortnight.
"It's going to be two months since this story broke before this woman will even meet someone from the state to talk about what support she might get in the future," he said.
Earlier this month the Government agreed a range of measures to provide care and support for all of the women affected and their families.
It also agreed that all outstanding legal actions would be dealt with with sensitivity, using mediation wherever possible.
Irish deputy premier Simon Coveney said he had also spoken to some of the families involved and that meetings had taken place and many had been positive.
Mr Coveney said both the Department of Health and the Government were determined to prioritise the support for women.
"We've made a very clear decision that the HSE (Health Service Executive) would assign social workers," the Tanaiste said.
He added it was the Government's intention that people would be met in their homes and tailored packages of support would be provided to help people cope with the stress and trauma.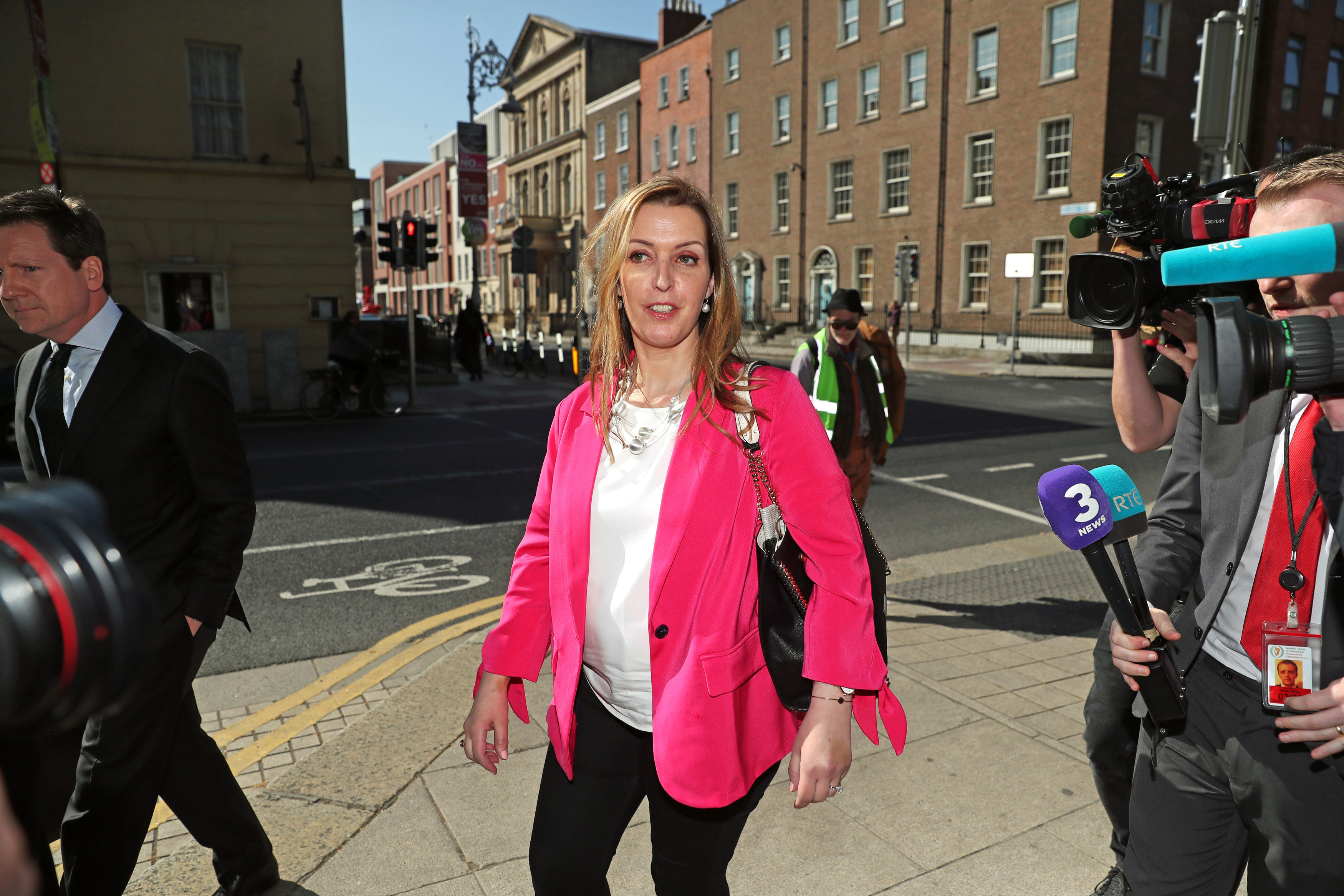 The 43-year-old mother of two from Co Limerick settled a High Court action for 2.5 million euro after being incorrectly told in 2011 that her smear test had given a negative result for cancer.
While screening tests are not 100% accurate, the fact that the majority of the impacted patients were not told of the outcome of the audit has prompted a wave of public anger.