Major disruption following the introduction of new train timetables could be investigated by MPs.
Lilian Greenwood, chair of the Transport Select Committee, described the cancellation of hundreds of trains on the Northern and Govia Thameslink Railway (GTR) network as a "complete shambles".
She will ask the committee on Monday to "review the situation", which may lead to a full inquiry.
Ms Greenwood said: "The ongoing timetabling chaos is making the lives of passengers very difficult.
"The Transport Committee has discussed the problems and is watching the situation carefully."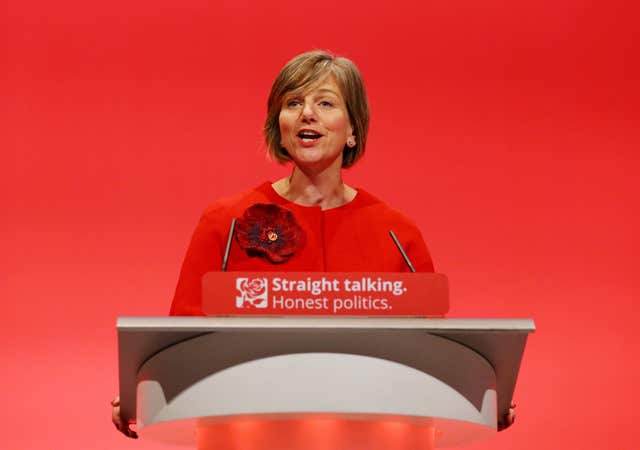 She added: "They should be accounting for the decisions they took that led to this complete shambles."
Passengers on Northern and GTR services are suffering daily misery. Almost 1,000 trains were either cancelled or more than 30 minutes late on Wednesday, representing more than one in every eight scheduled services.
Britain's rail timetable is updated twice a year, but the latest version has many more changes than normal in a bid to improve punctuality and account for extra services and capacity following billions of pounds of investment.
Network Rail, GTR and Northern apologised to passengers, blaming the "sheer number of changes" and late running engineering projects for a delay in approving the new timetables and making amendments.
This meant train companies had "much less time to prepare". There were fresh "logistical challenges" and driver training requirements caused by the alterations to the schedules submitted to Network Rail.
Mark Carne, Network Rail's chief executive, said: "There is no doubt that the May timetable was finalised significantly later than normal for reasons that were both within and without our control."
Transport Secretary Chris Grayling has claimed the rail industry "failed the passengers it serves".
Greater Manchester Mayor Andy Burnham was among a group of northern leaders who spoke with Mr Grayling to discuss what he described as the "shambolic" state of rail services in the region.
Mr Burnham told BBC Radio 4's World At One: "I am left with the clear impression that nobody – least of all the Transport Secretary – has got a grip on this situation.
"He has been asleep at the wheel, in my view. He now needs to take personal responsibility and set a deadline by which services will be brought back up to an acceptable standard."
Rail companies should be given no more than "a matter of days" to come up to scratch, said Mr Burnham.
And he said the "ultimate sanction" of stripping poor performers of their franchises "has got to be on the table".
The chaos of the past few days had shown that "this fragmented, privatised rail system simply isn't capable of providing a decent service to the public and the case for renationalisation, in my view, has been well and truly made", said Mr Burnham.