Hundreds of protesters have assembled outside the place of Tommy Robinson's arrest in a bid to secure the former English Defence League (EDL) leader's release from jail.
Around 500 demonstrators chanted "let Tommy out" at police officers outside Leeds Crown Court on Friday.
The march saw supporters of the 35-year-old brand police officers a "disgrace", as chants of "you ought to be ashamed of yourselves" broke out.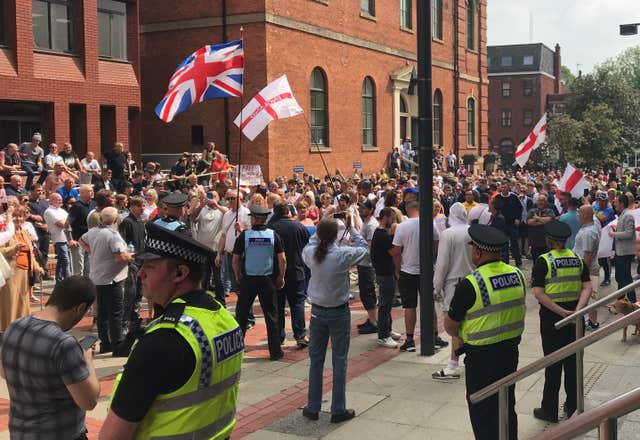 The protest came a week after the right-wing activist's arrest for using social media to broadcast details of a trial which is subject to blanket reporting restrictions.
Leeds Crown Court heard how Robinson had filmed himself and people involved in the case, in footage that was watched around 250,000 times within hours of being posted on Facebook.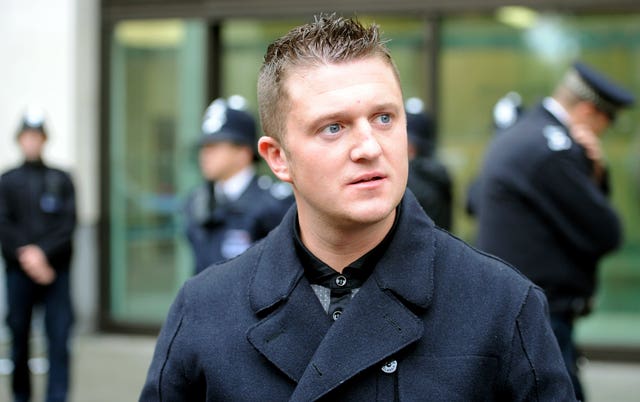 He was given 10 months in jail for contempt of court, and an additional three months for beaching a previous suspended sentence.
Judge Geoffrey Marson QC told Robinson at the time: "Everyone understands the right to freedom of speech but there are responsibilities and obligations."
During Friday's demonstration, hoards of people were seen waving flags bearing the St George's Cross and handmade placards voicing support for Robinson.
One read "Stand with Tommy, free Tommy now," whilst another branded the police, government and justice system as "corrupt".
Protesters also called on members of the press to publish details of the case that Robinson, of Oakley Rise, Wilstead, Bedfordshire, had been filming, in line with "the principle of open justice".