Apple has given users and app developers a first look at the new tools coming to its devices later this year.
The softwares that power the iPhone, iPad, Apple Watch, Apple TV and Mac computers were all updated at the firm's annual WWDC conference.
Here is a look at the key announcements.
– iOS 12
The tech giant said updates mean the new operating system will run up to 40% on all devices, including older ones compatible for the update.
New augmented reality tools are also a part of iOS 12, with the company having created a new file format known as USDC, which will enable users to send images and objects that can be viewed in AR between different devices and to other users.
A new AR measurement app, called Measure, has been created too – effectively giving users a digital ruler on their device that can measure items seen through the camera.
The Photos app will now use more artificial intelligence to help users search for photos, as well as share them with friends recognised in images.
Animated emoji Animoji have also been updated with new characters as well as new Memoji, which create animations based on a user's own face.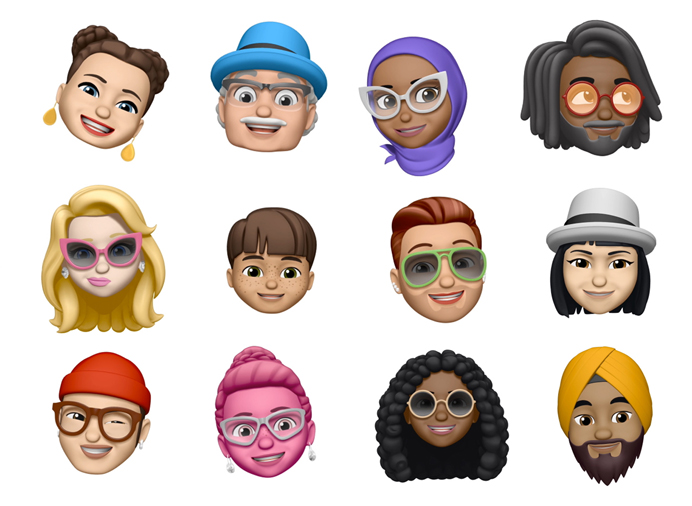 This offers up app suggestions and reminders based on a user's habits, but also includes an app with editing features that enables users to build their own shortcuts.
It includes the ability to set trigger phrases – for example "I'm heading home", which could then launch a radio station for the drive home as well as offering directions and turning on the air conditioning at home.
Apple also revealed tools designed to make iOS devices less distracting, including the Screen Time feature which will send weekly report of device activity, as well as details on how much time was spent on individual apps.
Parents will also be able to see these stats for their children and set limits on usage as a result.
The FaceTime video calling app can now also support group video calls for up to 32 people.
– watchOS
The software that runs on the Apple Watch has an updated Activity app, which enables users who already share their activity data to take part in Competitions over who can complete more goals over the course of a week.
New exercises are now also recognised by the Watch, including yoga and hiking, while a Walkie-Talkie app will allow users to speak to each other through their watch.
– Apple TV
The tvOS software now supports Dolby Atmos, high-end sound technology that improves audio output.
The update also includes a range of new screensavers taken from the International Space Station that are displayed in 4K HDR.
– macOS
The update also includes some notable new data privacy tools in its Safari web browser, including the blocking of Like and Share buttons often linked to social networks.
These buttons can track users around the internet, as can some comment widgets, which Apple is also blocking in the update.
Users will now also have a choice on whether or not to give permission for third party apps to have access to their device's camera and microphone.
Apple confirmed all its software updates would be made available to users in the autumn.