Sinn Fein has accused the DUP of being out of step with public opinion on abortion, as it expressed doubt some of its voters were defecting to the unionist party on the issue.
Former Stormont junior minister Megan Fearon said Sinn Fein supporters would not be prepared to set aside years of "DUP disrespect and discrimination" to vote for the party because of its anti-abortion stance.
Her comments came after DUP leader Arlene Foster claimed Sinn Fein voters were contacting her to say they would now be supporting her party.
Mrs Foster, who on Monday told the Press Association she had received more than 100 emails and letters from disaffected nationalists and republicans, said many people were unhappy that Sinn Fein had backed the repeal of the Irish Republic's strict constitutional ban on terminations.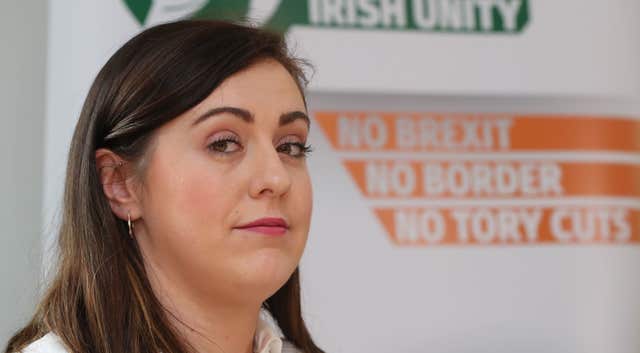 "I think our society has moved on a lot more than perhaps Arlene and the DUP realise.
"I suppose it's just one issue they are out of step with public opinion on."
On Sunday, DUP MP Ian Paisley said he had received a letter from a Catholic priest who was telling parishioners to vote for his party due to its stance on abortion.
Asked about that claim, Ms Fearon responded: "I believe fundamentally in the separation of church and state, so I don't tell the church what to do and I don't think people go to mass for political advice either."
On Monday, Mrs Foster insisted that for some people in Northern Ireland the issue of abortion was crucial in deciding who to vote for.
"Well before the referendum in the Republic of Ireland I have had people come up to me in Fermanagh and say 'I don't agree with you on a number of issues but I am voting for you because of your position in relation to abortion'," the DUP leader told PA.
"People shouldn't be surprised that people vote on different reasons and all I am saying is that since the referendum in the Republic I have received a large number, and I mean a large number, of emails and letters from people living in Northern Ireland who say they are republicans, say they are nationalists, and who say they will not be voting that way in the future.
"I have had more than 100."
Theresa May has been under pressure to move to liberalise abortion laws in Northern Ireland – where there is an all but blanket ban – following the result of the referendum in the Irish Republic.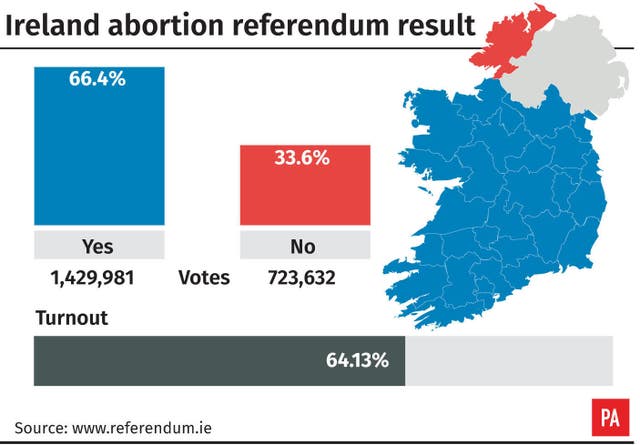 Sinn Fein currently supports abortion it in extreme cases, like foetal abnormality.
However, the republican party is due to consider whether to change to support unrestricted abortion up to 12 weeks at its ard fheis (party conference) later this month.
Mrs Foster acknowledged there was also the potential for the DUP to lose voters who might back liberalisation in Northern Ireland.
"If the most important issue for you is the unborn then you will look at the party that reflects that," she said.
"For other people they will say that party doesn't reflect what I like in relation to the issue that is most important to me, so I will vote for someone else.
"I am just making the point that a lot of people, particularly in the Republic of Ireland, feel that they don't exist anymore because the referendum has happened and it hasn't been acknowledged."