Wiltshire Police's response to the nerve agent attack in Salisbury is expected to cost £7.5 million, the force area's police and crime commissioner has said.
Angus Macpherson, the police and crime commissioner for Wiltshire and Swindon, said he would be asking the Home Office to cover all costs incurred.
Former Russian spy Sergei Skripal, 66, and his daughter Yulia, 33, were found unconscious from the effects of the military nerve agent Novichok on a bench in the cathedral city on March 4.
They were both admitted to Salisbury District Hospital along with Detective Sergeant Nick Bailey. All three have since been discharged.
Swathes of the city were sealed off as investigators moved in before a massive decontamination operation began.
Mr Macpherson said: "The nerve agent attack in Salisbury three months ago has been an unprecedented incident for our force, which has meant significant costs have been incurred because of the scale of the investigation.
"At this stage we are estimating that the total cost of Wiltshire Police's response is expected to be £7.5 million.
"I want to reassure the public that I am asking the Home Office to cover all our costs.
"The Government has already agreed to an initial special grant funding of £1.6 million covering our costs in the last financial year, and the policing minister Nick Hurd MP has recognised the ongoing costs to Wiltshire Police.
"I expect the additional costs incurred to be met in this financial year as well."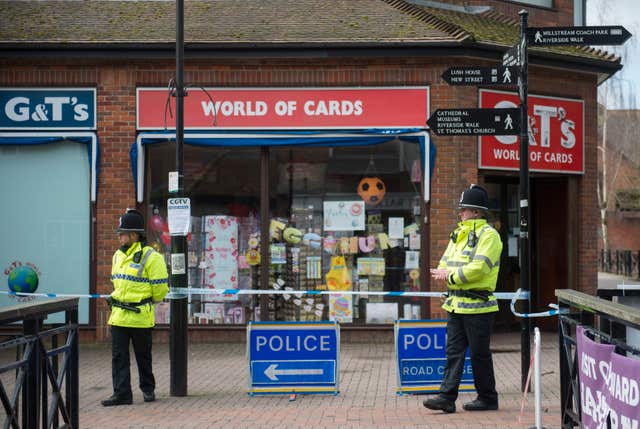 He said local residents and the business community in Salisbury should also be "applauded for their attitude".
The Maltings area of Salisbury, where the Skripals were found, re-opened on May 26 – almost 11 weeks after the incident.
Businesses have been adversely affected, with some shoppers avoiding the area due to health and safety concerns.
Moscow has repeatedly denied responsibility for the attack, with Vladimir Putin saying the UK's explanation "is not possible".